Since September we have been running a series of podcasts, co-produced with the British Sociological Association's Sociology of Religion Study Group (SOCREL) to celebrate their 40th anniversary. The series was entitled "New Horizons in British Sociology of Religion", and began with "An Introduction to the Sociology of Religion" with Grace Davie, and has featured interviews with Dawn Llewellyn (on "Religion and Feminism"), Anna Strhan (on "Evangelicalism and Civic Space"), Naomi Thompson (on "Religion, Youth and Intergenerationality"), Mat Francis (on "Researching Radicalization") and Titus Hjelm & Paul-Francois Tremlett (on "The Sociology of Religion and Religious Studies"). To conclude this series, we invited scholars from a variety of fields to contribute to a collaborative compilation episode, under the title "New Horizons in the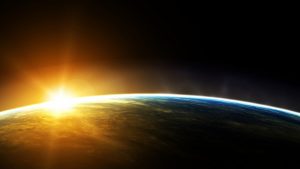 Sociology of Religion: Beyond Secularization?"
In this longer-than-usual episode, Chris and David provide an interlinking narrative between Grace Davie, Joe Webster, Carole Cusack, Jonathan Jong, Paul-Francois Tremlett, Linda Woodhead and Kim Knott, reflecting on current or future developments in the sociology of religion which challenge the ubiquity of the secularization thesis, problematize it, or go beyond it. The key question: beyond secularization, what is the sociology of religion for you?
Podcast: Play in new window | Download | Embed
Subscribe: RSS
Many thanks to SOCREL for supporting this collaboration. Remember that you can keep the conversation going in the comments below each podcast and response, on our social media feeds, or by sending an email to the editors.
Also, check out some of our other great compilation podcasts: After the World Religions Paradigm…?; What is the future of Religious Studies?; and Should Scholars of Religion be Critics or Caretakers?
You can download this interview, and subscribe to receive our weekly podcast, on iTunes. If you enjoyed it, please take a moment to rate us . And remember, you can use our Amazon.co.uk, Amazon.com, or Amazon.ca links to support us at no additional cost when buying academic texts, Turducken, dinosaur slippers, and more.