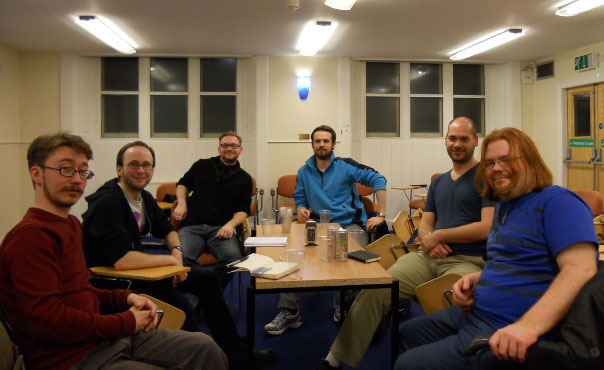 After this week's podcast, which involved eight scholars giving their views on the future of Religious Studies, there was really only one way we could create a suitably collective and varied response – six postgrads sitting around a table, accompanied by pink gin and our trusty dictaphone. Conversation ranges from the public perception of what Religious Studies does, what to do with a RS degree, to the financial practicalities of doing postgraduate research in the UK and US today. Mostly, though, it's a collective rant about the cognitive study of religion (for a more educated discussion on cognitive approaches to the study of religion, see our interview with Armin Geertz)..
**Regular visitors please note – we have moved our weekly feature articles to Wednesdays instead of Fridays. This will continue until further notice, and is intended to promote more discussion**
If you are new to the podcast – this is not what we usually do. If you are a regular listener – you might enjoy this, or you might not; either way, we are back to normal with Bettina Schmidt's interview on Anthropological Approaches on Monday.
The bleeping noises are Chris's camera, and the clunks are Liam's can of Gin. We hope you enjoy it, we certainly enjoyed recording it. We'll be recording another at the SOCREL (Sociology of Religion) Annual Conference in just a few days time (with a more diverse range of participants!). If you'd like this to become a regular feature, please let us know.
Choice quotations: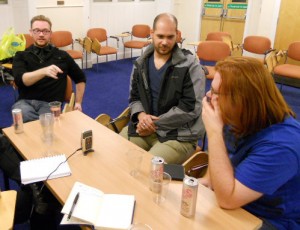 "I think of Religious Studies less as a discipline and more as the name of a department."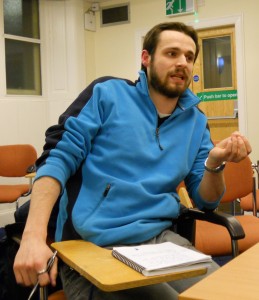 The Discussants:
Editor's Note: The author bios below have been left as they were first published in 2012.
---
---
---
---
---