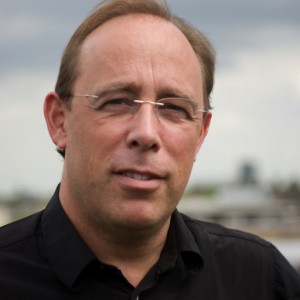 In this interview, recorded at the EASR Annual Conference at Södertörn University, Professor Wouter Hanegraaff tells us about what he dubs "the biggest blank spaces of neglected territories in the study of religion", namely Western esotericism. He tells how he first came over the German Folklorist Will-Erich Peuckert's book Pansophie (1936) and discovered a group of renaissance thinkers he had never heard of, but whose work evidently had influenced western culture in a profound way. It soon came to show that scholars in the academy wasn't eager to go into it or take it seriously. Hanegraaf gives us insight to how this developed from being neglected sources of Western thought to an established field of study. He also goes into the question of definition; challenges and approaches within the study of Western esotericism; how the study of Western esotericism relates to the study of religion as a whole; the (non-)universality of esotericism; and additionally his blog Creative Reading and the accessibility of academic knowledge.
Podcast: Play in new window | Download | Embed
Subscribe: RSS
You can also download this interview, and subscribe to receive our weekly podcast, on iTunes. And if you enjoyed it, please take a moment to rate us. And apologies for the background noise at the end of the interview. Wouter Hanegraaff is a professor of History of Hermetic Philosophy and Related Currents at the University of Amsterdam. He has written extensively on many topics among them New Age, Gnosticism, Magic and last but not at least Western Esotericisim. He is currently president of the European Society for the Study of Western Esotericism (ESSWE and member on the editorial board of Aries(Brill), Numen (Brill), Religion Compass and Esoterica. His latest book Esotericism and the Academy: Rejected Knowledge in Western Culture (Cambridge University Press, 2012) was subject for a panel-discussion at the EASR Annual Conference. Those with a new-founded interest in the subject can also keep an eye out for his forthcoming book Western Esotericism: A Guide for the Perplexed (Bloomsbury, 2013). Full CV and list of publications on Prf. Wouter Hanegraaff's webpage. Additionally, the article by Egil Asprem mentioned during the interview can be bought or accessed here.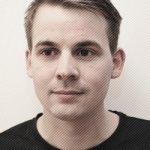 This is also the first interview conducted by our new sub-editor, Knut Melvær. Knut is a Ph.D. candidate at the Department of Archaeology, History, Cultural Studies and Religion, University of Bergen (Norway). He is currently researching 'spirituality' as a folk-category and cultural domain in Norway 1930–2010. His background and particular interests are in theories of religion, new religious movements, Ainu- and Japanese religion as well as methodologies in religious studies. He is a review-editor of Aura, and currently co-editing a special issue of DIN on the topic of 'Gods' (December 2012). Knut has a personal website and also an infrequently updated academia.edu profile.