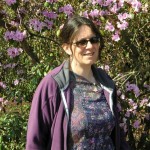 Contemporary Druidry often presents itself as the native spirituality of the British Isles. However, there is not one form of Druidry and there are also significant numbers of Christian and atheist Druids as well as those that combine Druidry with Wiccan or other perspectives and practices. From international organisations to local 'groves', there are diverse types of Druid groups, as well as lone practitioners. Chris and David are joined this week by Dr Suzanne Owen to talk in-depth about this fascinating subject, and its implications for wider understandings of the category 'religion'.
Podcast: Play in new window | Download | Embed
Subscribe: RSS
You can also download this interview, and subscribe to receive our weekly podcast, on Redefinition of the eclectic group identity.
The modern roots of Druidry, detailed in Ronald Hutton's Blood and Mistletoe: the History of the Druids in Britain (Yale UP, 2009), began largely with the seventeenth and eighteenth century antiquarians who formed various societies and fraternities, some of which still exist. Many features of contemporary Druidry originated with Edward Williams (1747-1826), who took the bardic name Iolo Morganwg and founded the Gorsedd (gathering of Bards). It is difficult to determine a common element between the various groups, though many contemporary Druids recognise awen, the 'inspiration' of bards and Druids, and have an interest in trees and tree lore. To find out more, have a listen to the podcast and/or check out some of Suzanne's publications.
Suzanne Owen lectures at Leeds Trinity University College, UK,  in all aspects of Religious Studies (especially method and theory and south Asian traditions) and researches indigeneity and contemporary indigenous traditions, particularly in North America. She is currently co-chair of the Indigenous Religious Traditions Group for the American Academy of Religion. Her PhD from the University of Edinburgh focussed on the sharing of Native American ceremonies and included fieldwork among Mi'kmaq in Newfoundland. More recently, she has been researching Druidry and has given papers on this topic in relation to indigeneity or religion at several international conferences, and written the following piece for the Bulletin for the Study of Religion, which listeners should be interested in: Religion / Not Religion – A Discourse Analysis.
This interview was recorded at the University of Edinburgh in April 2012, and we are very grateful for Suzanne's help in compiling this post and, of course, for a great interview.