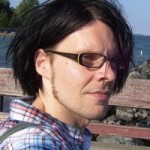 The study of religion in the media is an interdisciplinary field which has been of interest for scholars in media studies, religious studies and sociology among others. In this interview, Christopher Cotter and Teemu Taira discuss the relevance of study of religion in the media from the religious studies point of view as well as the media discourse on religion – the ways in which media covers religion, functions as defining what counts as religion and negotiates its social location. Dr Taira points out the possible contribution of religious studies, addresses some methodological questions in studying religion in the media, examines media's approaches to religion, and finishes with a look at the potential futures of the area of study.
Podcast: Play in new window | Download | Embed
Subscribe: RSS
You can also download this interview, and subscribe to receive our weekly podcast, on iTunes. And if you enjoyed it, please take a moment to rate us, or use our Amazon.co.uk link to support us when buying your important books etc.
The interview refers to the project 'Media Portrayals of Religion and the Secular Sacred: A Longitudinal Study of British Newspaper and Television Representations and Their Reception' in which Taira worked at the University of Leeds between 2008 and 2010. It was part of the AHRC/ESRC 'Religion and Society' Programme, conducted by Kim Knott, Elizabeth Poole and Teemu Taira. The main output of the project is the forthcoming book Media Portrayals of Religion and the Secular (Ashgate), co-authored by Knott, Poole & Taira.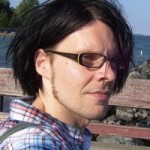 Dr. Teemu Taira holds a research fellowship at the Academy of Finland at the department of Comparative Religion, University of Turku, Finland. He received his PhD in 2006 from the University of Turku and his recent research has focused on three areas: (1) religion and the secular in the British and Finnish media, (2) the new visibility of atheism, and (3) discursive study on 'religion'. Taira's current project examines discourse on religion and the secular in the Finnish media. For a selection of his English language publications relevant to this interview, see 'further reading' (below). For a full list of Taira's publications in English and Finnish languages, see Studying Nonreligion within Religious Studies.
Teemu has also prepared the following very helpful further reading list:
Hjarvard, Stig & Lövheim, Mia (eds) 2012. Mediatization and Religion: Nordic perspectives. Gothenburg: Nordicom.
Lynch, Gordon & Lövheim, Mia (eds) 2011. Special issue on the mediatization of religion. Culture and Religion 12(2).
Mutanen, Annikka 2009. To Do, or Not Do God: Faith in British and Finnish journalism. Reuters Institute Fellowship Paper. http://reutersinstitute.politics.ox.ac.uk/fileadmin/documents/Publications/fellows__papers/2008-2009/Mutanen_-_To_do__or_not_do_God.pdf
Poole, Elizabeth & Taira, Teemu 2013, forthcoming. Researching religion in British newspapers and television. Linda Woodhead (ed.), How to Research Religion: Handbook of methods in practice. Oxford: Oxford University Press.
Stout, Daniel 2012. Media and Religion: Foundations of an emerging field. London: Routledge.
Taira, Teemu 2010. Religion as a discursive technique: The politics of classifying Wicca. Journal of Contemporary Religion 25(3): 379–394.
Taira, Teemu 2013. Making space for discursive study in Religious Studies. Religion 43(1): 1–20.
Taira, Teemu 2013, forthcoming. Does the old media's religion coverage matter in time of digital religion? Tore Ahlbäck (ed.), Digital Religion. Åbo: Donner Institute for Religious and Cultural History.
Taira, Teemu; Poole, Elizabeth & Knott, Kim 2012. Religion in the British media today. Jolyon Mitchell & Owen Gower (eds), Religion and the News. Farnham: Ashgate, 31–43.
Knott, Kim; Poole, Elizabeth & Taira, Teemu 2013, forthcoming. Christianity, secularism and religious diversity in the British media. David Herbert, Marie Gillespie & Anita Greenhill (eds), Social Media, Religion and Spirituality. Berlin: De Gruyter.
Knott, Kim; Poole, Elizabeth & Taira, Teemu, forthcoming. Media Portrayals of Religion and the Secular. Farnham: Ashgate.