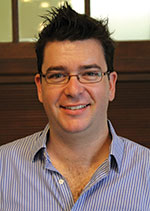 What would you think if I told you I had just come back from a holiday in Aya Napa? How about Santiago de Compostella or Glastonbury? How about Mecca? When does travel become pilgrimage, and what are the spiritual factors behind our holiday choices? In this week's interview, Alex Norman and David Robertson discuss the history and modern relevance of journeys undertaken for spiritual benefit and transformation.
Podcast: Play in new window | Download | Embed
Subscribe: RSS
You can also download this interview, and subscribe to receive our weekly podcast, on iTunes. And if you enjoyed it, please take a moment to rate us, or use our Amazon.co.uk or Amazon.com link to support us when buying your important books etc.
Alex Norman lectures at the Department of Studies in Religion at the University of Sydney, where he completed his doctorate in 2010. His central research interests revolve around the confluence of travel practices and religious practices. His book Spiritual Tourism (Continuum 2011) examines the intersection of travel and secular spiritual practice by contemporary Westerners. His other main research interest is in new religious movements, and in 2012 he co-edited the Handbook of New Religions and Cultural Production (Brill 2012) with Carole M. Cusack. From 2010 to 2013 Alex was co-editor of Literature & Aesthetics, culminating in a special issue examining travel and literature published in 2012. His latest research project looks at the various ways in which travel events and traditions have impacted the formation of new religious movements.