Images of Jesus on a slice of toast; Koran verses in an aubergine; statues which cry blood; Angel Colour cards and Atlantean crystal therapies; popular religious expressions are everywhere. Over the past decades, a number of scholarly terms have been coined for such phenomena – 'implicit religion', 'invisible religion', 'everyday religion' or, the topic of this interview, 'vernacular religion'. Each does different work, but each fundamentally acknowledges that what real people actually do on the ground, what they believe, what they identify with etc has a fundamentally greater impact upon religion as it exists in the real world than the discourses of theologians, philosophers and academics. In this interview, Marion Bowman showcases her fascinating research into the ways in which religion permeates everyday life, paying particular attention to the manifestations at the famous Glastonbury Festival.
Podcast: Play in new window | Download | Embed
Subscribe: RSS
You can also download this interview, and subscribe to receive our weekly podcast, on iTunes. And if you enjoyed it, please take a moment to rate us.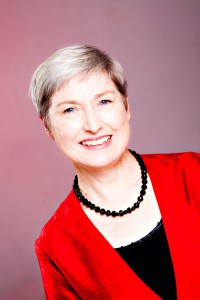 Dr Marion Bowman is Senior Lecturer in the Religious Studies department at the Open University, former president of the BASR and of the Folklore Society, and currently on the executive board of SIEF's Ethnology of Religion Working Group.
She began her academic career at Glasgow University, but switched to Lancaster University where she came under the influence of Professor Ninian Smart, a revolutionary figure who has acquired almost mythic status in the field of Religious Studies. Her research is concerned with vernacular/ folk/ popular religion – 'religion as it is lived' – contemporary religion (especially, New Age/Alternative Spirituality, Paganism, New Religious Movements, Vernacular Christianity) and contemporary Celtic Spirituality in Christianity, Paganism, Druidry, New Age/ Alternative Spirituality and New Religious Movements.
Marion's Publications include Vernacular Religion in Everyday Life: Expressions of Belief (2012) and Beyond the New Age: Exploring Alternative Spiritualities (2000). You can listen to Marion talking about airport chapels with Norman Winter at the Multi-Faith Spaces conference held at the University of Manchester.