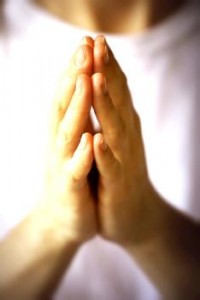 Prayer. Communicating with a Transcendent deity is a nearly universal and integral part of many 'religions' around the world. For many western traditions, prayer can be done anywhere, at anytime and by anyone. There are even Dr. Kevin Ladd.
Podcast: Play in new window | Download | Embed
Subscribe: RSS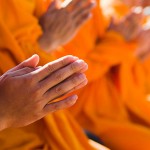 In his interview with Thomas Coleman, Dr. Ladd gives an overview on the psychology of prayer. Ladd begins the interview by discussing what it means to pray. Perhaps most important, he explains how prayer is defined for research purposes, emphasizing that there is no essential definition, nor is one desirable. In taking care to uphold a scientific understanding of prayer, rather than a theologically apologetic one, Ladd understands prayer as a "psychological phenomena", but with a "theological sensitivity to it". In other words, we can understand prayer from a scientific point of view while also recognizing its (typically) theological basis. Ladd covers 'types of prayer' noting that there is more than one way to categorize differences in prayer. However, is there a secular source or equivalent for prayer? Are there differences between males and females? Does an individual's age make a difference? Furthermore, if you want to know what a small army of undergraduate researchers, digital cameras, 'casually dressed' mannequins, and a labyrinth have to do with prayer research be sure to listen to the interview.
You can also download this interview, and subscribe to receive our weekly podcast, on iTunes. If you enjoyed it, please take a moment to rate us. And remember, you can use our Amazon.co.uk, Amazon.ca, or Amazon.com links to support us at no additional cost when you have a purchase to make.