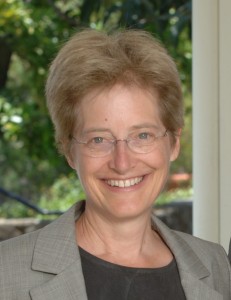 In this wide-ranging interview (our 50th!), Ann Taves and David Wilson discuss the concept of religious experience. Taves challenges traditional models of religious experience, rejecting both an essentialist approach with a sui generis category and a constructivist approach which accepts only discourses. Instead, she argues that not only can we examine unusual experiences in themselves, as they affect individual agents. From there, we can examine how these experiences become reified and institutionalised by specific traditions, as well as providing impetus for new religious movements. Taves' work utilises historical and ethnographic methods in an attempt to establish an approach which might allow cross-cultural and diachronic analysis of unusual experiences without recourse to specific theologies.
Podcast: Play in new window | Download | Embed
Subscribe: RSS
You can also download this interview, and subscribe to receive our weekly podcast, on iTunes. And if you enjoyed it, please take a moment to rate us, or use our Amazon.co.uk link to support us when buying your important books etc.
Ann Taves is Professor of Religious Studies and holder of the Virgil Cordano OFM Chair in Catholic Studies at the University of California at Santa Barbara, a position she has held since 2005. Previously she taught at Claremont School of Theology and Claremont Graduate School. Her major publications include Religious Experience Reconsidered: A Building Block Approach to the Study of Religion and Other Special Things (Princeton University Press, 2009), which received the 2010 Distinguished Book Award from the Society for the Scientific Study of Religion, and Fits, Trances and Visions: Experiencing Religion and Explaining Experience from Wesley to James (Princeton, 1999), which received the Outstanding Professional and Scholarly Book Award in Philosophy and Religion from the Association of American Publishers in 2000.