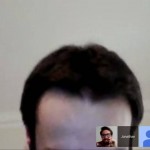 Publishers just keep asking us to review their books. And who are we to refuse? Free books! So we've now decided to make book reviews a regular feature of the RSP. The format is exactly the same as it was previously. We handed out a few books to some of our friends and sat them down (or at least tried in one case) to have a discussion on what they thought.
Podcast: Play in new window | Download | Embed
Subscribe: RSS
In this Book Review session we have:
full review here.
full review here.
You can read his full review here.
More sessions to come soon! If you have any suggestions for books that you think we should review, or would like to do a review yourself then send an email to our book review editor –jonathan@religousstudiesproject.com.