When we were contacted earlier this year by a couple of publishers asking if we'd be interested in reviewing books, we immediately thought "Yes – but how?" We're not a journal, and didn't want to do the traditional journal review, but we do love books, and especially talking about them. So when Chris suggested we could combine several reviews into a roundtable format, we thought we had to give it a try.
Podcast: Play in new window | Download | Embed
Subscribe: RSS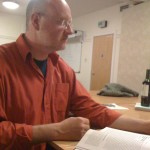 For this first try at a new format, we thought it best to invite a few trusty friends. After many attempts, we finally managed to get David Wilson to a recording. He reviewed Vernacular Religion in Everyday Life: Expressions of Belief, edited by Marion Bowman and Ülo Valk (2012: Equinox). He calls it "a valuable contribution to the task of increasing scholarly awareness of the need to attend to the variety of local practices that are accepted as 'religious' but which have tended to be overlooked when investigating religion in terms of 'world' religions". It doesn't offer easy answers, however, and "like many of the dialogues it explores, this collection is courteously, but deliberately, disruptive". Read his full review here.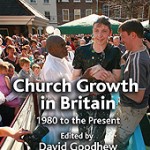 Chris reviewed Church Growth in Britain: 1980 to the Present, edited by David Goodhew. The book purports to 'provide a forceful critique of the notion of secularization' "by focusing upon the attendance and membership of Christian churches – the very thing which formed the empirical basis of the secularization thesis". While he has issues with the volume's theological imperative and uncritical acceptance of the secularisation thesis, Chris pointed out that it demonstrates "the potential for scholarly theories to, in some cases,  become self-fulfilling prophesies when released into the real world". You can read his full review here.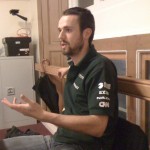 Jonathan – philosophical as always – asked to review  Naturalism and Our Knowledge of Reality: Testing Religious Truth-claims by R. Scott Smith (Ashgate 2012). He was less than impressed. As an introduction to naturalism, the philosophical position that there are no non-empirical entities, it is unsatisfactory, because it is "a thinly veiled Christian apologetic dressed in a philosophical discussion about naturalism". His full review can be read here.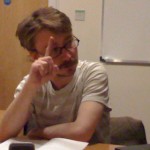 Finally, I reviewed Craig Martin's A Critical Introduction to the Study of Religion (Equinox, 2012). It is essentially an introduction to critical theory (a "socio-functional" approach which seeks to expose the assumptions which a given group takes for granted) as applied to the study of religion, and aimed at an undergraduate level. "Religion" is a powerful tool in the naturalisation of socio-epistemological norms, of course, but the book is most interesting pedagogically, in offering "a potential alternative Introduction to Religious Studies course than the "here are the world religions" approach that concerns many of us". You can read my review here.
This has been enjoyable, but a lot of work. Please let us know if you found it useful and/or entertaining. We're open to hearing about other books you'd like us to review, or if you'd like to take part in a future recording (for example, at the next BASR conference…). And we are enormously grateful to Ashgate and Equinox for providing us with books to review.