Discussions of religion in the media nowadays frequently revolve around issues of violence and social unrest. Religions and media can become collaborators in promoting peace and opening negotiations; at the same time the media can become host to extremist narratives which may incite violence. Does the media have a responsibility to promote peace? Are religions becoming more skilled at manipulating the media?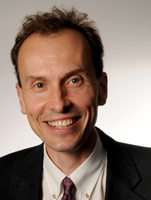 Before being appointed to the University of Edinburgh, Jolyon Mitchell worked as a producer and journalist for BBC World Service and BBC Radio 4. As Director of the Centre for Theology and Public Issues he directs a number of research projects and helps to host a wide range of public lectures and events.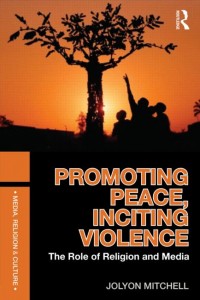 His latest book, which this interview was structured around, is Promoting Peace, Inciting Violence (Routledge, to be published in Sept. 2011). Earlier publications include The Religion and Film Reader (co-editor with S. Brent Plate Routledge, 2007), and Mediating Religion: Conversations in Media, Religion and Culture (co-editor with Sophia Marriage, Continuum, 2003). Prof Mitchell is also co-editor of three research monograph series with Routledge, including on Media, Religion and Culture; and on Film and Religion. He was director of the Third International Conference on Media, Religion and Culture, Edinburgh, July 1999 and director of the Fourth International Conference on Peacemaking in the World of Film: from Conflict to Reconciliation, Edinburgh, July 2007.