"One must note the feature of religion that keeps it on the front page and on prime time: it kills." Martin Marty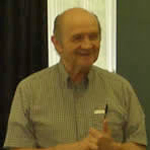 An uncritical reading of this statement from the eminent scholar in the mainstream media, and should not discourage scholars from taking seriously the issues that it raises.  Is there something particular about religion which makes it a more potent 'violence enabling mechanism' than other factors? Are some religions more likely to inspire violence than others? And why should scholars even care? In this interview, Chris discusses these issues and more with Professor Brian Victoria, who, in addition to his scholarly credentials,  is a fully ordained Zen Buddhist priest.
Podcast: Play in new window | Download | Embed
Subscribe: RSS
You can also download this interview, and subscribe to receive our weekly podcast, on iTunes. And if you enjoyed it, please take a moment to rate us.
The interview proceeds in two sections. First of all, Professor Victoria delineates his understanding of Holy War, which are expanded upon more fully in his freely available article Holy War: Toward a Holistic Understanding. Discussion flows from Karl Jaspers' idea of the Axial Age and a movement from 'tribal' to 'universalistic' religions,  through to the potential connections between religion, nationalism, and threat perception, with potentially controversial examples from contemporary conflicts in Iraq, Israel and Palestine being cited along the way. The interview shifts its focus to the specific example of violence associated with (Japanese) Zen Buddhism, providing a stark contrast to its (admittedly positive) stereotypical reputation. How could the precept 'there is no self' be connected to violent acts? And what about the widely known idea of karma? You'll have to listen to find out…
We have also published a response essay to this interview entitled Religion, Violence, and Cognition, by our very own Kevin Whitesides. Listener's might also be interested in our previous interview with Jolyon Mitchell on Religion, Violence and the Media, and Zoe Alderton's response to this – Anzac and Awe: Religion, Violence, and the Media in Australia.
Dr. Brian Victoria is Professor of Japanese Studies at Antioch University where he has been Program Director of Japan and Its Buddhist Traditions since 2005. He trained at the Sôtô Zen monastery of Eiheiji and is a fully ordained priest in that sect. He is also the author and co-author of numerous books and articles on Zen, including "Zen Master Dôgen", "Zen at War"  and "Zen War Stories". The Japanese language edition of "Zen at War" served as a catalyst for Myôshinji, the largest branch of the Rinzai Zen sect, to publicly apologize for its role in support of Japanese militarism during WWII. During the program in Japan, Brian teaches Development and Doctrine of Buddhism. Together with other program instructors, he also supervises a select number of student field research projects.