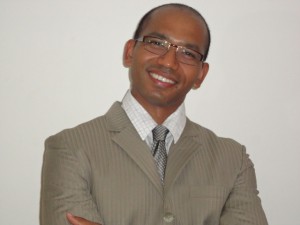 Dr. D. Mitra Barua is an instructor of Religious Studies at the University of Saskatchewan, and has a Masters in Buddhist Philosophy undertaken in Sri Lanka. His doctorate concerned several generations of Sri Lankan immigrants in Toronto, and how their Buddhist practices are affected by being transplanted to Canada.
In this in-depth interview with Chris Silver, Barua discusses the links between ethnic and religious identity, and how the relationship has changed over time. They discuss how traditional Buddhist teachings are reinterpreted in order to harmonise their Buddhism with the multicultural society in which they are embedded, although this has not been uncontroversial. Buddhism, of course, has historically been geographically and theologically diverse, and this has continued in a North American context. 
They also discuss how these affect our models of religion and culture. Are the appropriations of Buddhist traditions like meditation in therapeutic contexts to be considered 'religious'? Dr Barua also describes some of the practical issues with carrying out fieldwork within a monastic community.
Podcast: Play in new window | Download | Embed
Subscribe: RSS
You can also download this interview, and subscribe to receive our weekly podcast, on iTunes. If you enjoyed it, please take a moment to rate us. And remember, you can use our Amazon.co.uk or Amazon.com links to support us at no additional cost when buying your important books etc. Remember… Christmas is on the way!
This interview marks the beginning of a short series of podcasts from the RSP on Religion, Migration and Diaspora, which began last week with Andrew Dawson discussing Sante Daime, and concludes next week with Monika Salzbrunn speaking to Hanna Lehtinen about Religion, Migration and Diaspora.