Over the past few weeks we have been looking at 'religion' in a 'global context' – from Mark Juergensmeyer's sociotheological approach to 'cosmic war', to Douglas Pratt's discussion of the 'persistence and problem' of 'religion', and Ryan Cragun's introduction and overview to Mormon demographics across the globe. The final interview in this series was recorded in Ottawa in November 2012, and features Chris speaking with Peter Beyer, Professor in the Department of Classics and Religious Studies at the University of Ottawa, who – as Chris has proudly stated ad nauseum – literally wrote the book on Religions in Global Society.
What do we mean by globalization? What does this concept have to say to the study of religion? How have religions been agents in the globalization process? What theoretical and methodological issues arise when trying to answer such questions? All of these questions and more are tackled in an interview which touches on post-colonialism, secularization theory, theodicy, Rational Choice Theory, and something called Post-Westphalianism. We hope you enjoy it!
Podcast: Play in new window | Download | Embed
Subscribe: RSS
You can also download this interview, and subscribe to receive our weekly podcast, on iTunes. If you enjoyed it, please take a moment to rate us, 'Like' us on Facebook, and/or follow us on Twitter. And if you want to support the RSP, you can click through to Amazon.co.uk through our affiliates link, and we will earn referral fees from any transactions during your visit.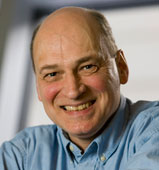 In the earlier parts of his career, Peter Beyer focused his research primarily on sociological theory of religion and on themes in Canadian religious history, doing his doctoral dissertation on the Louis Riel and postdoctoral studies on 19th and 20th century French Canadian Roman Catholicism. Since the mid-1980s, however, his main interests have centred on the sociological understanding of the relations between religion and globalization and on religion in contemporary Canada. His current research focuses on religious diversity and multiculturalism in Canada, especially as concerns recent immigrants and the second generation of these immigrants. He is the author of Religion and Globalization, Religions in Global Society, and co-editor (with Lori Beaman) of Religion, Globalization, and Culture (International Studies in Religion and Society Series)
.