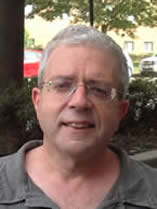 Rudolf Otto was a highly influential figure in the history of Religious Studies, but whether that influence was for good or not is a debatable issue. His ideas about the sui generis nature of the religious experience and of an irreductible numinous or sacred foreshadow the work of scholars such as Eliade, but proved highly divisive for scholars and practitioners alike.
In this interview with Jonathan, Robert Orsi talks us through who Otto was, and why his ideas proved controversial. They then discuss whether scholars should still be paying attention to Otto – do his ideas still matter today?
Podcast: Play in new window | Download | Embed
Subscribe: RSS
You can also download this interview, and subscribe to our weekly podcast, on iTunes. And if you enjoyed it, please take a moment to rate us.
Robert Orsi is the first holder of the Grace Craddock Nagle Chair in Catholic Studies. Before coming to Northwestern, he taught at Fordham University at Lincoln Center from 1981 to 1988; Indiana University from 1988 to 2001; and Harvard Divinity School and Harvard University from 2001 to 2007, where he was Chair of the Committee on the Study of Religion in the Faculty of Arts and Sciences (2003-2007). In 2002-2003, he was president of the American Academy of Religion. Professor Orsi studies America religious history and contemporary practice; American Catholicism in both historical and ethnographic perspective; and he is widely recognized also for his work on theory and method for the study of religion.
In 2004 Robert Orsi published Between Heaven and Earth: The Religious Worlds People Make and the Scholars Who Study Them which received an Award for Excellence in the Study of Religion from the American Academy of Religion and was one of Choice's Outstanding Academic Titles for 2005. More recently he published The Cambridge Companion to Religious Studies.