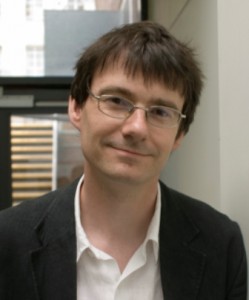 Religion and the Sacred, the Sacred and religion. Two words that seemingly go together like hand in glove but just how accurate is that? When we talk about religion it's very hard not to talk about the Sacred but when we talk about the Sacred does this mean we have to talk about religion? What does the Sacred even mean? This introduction began with "Sacred" but it may well be more appropriate to write "sacred". Whether capitalised or not, the sacred is a predominant topic in many forms of discourse and not all these are necessarily religious in nature.
This week we discuss the sacred and all its connotations with Gordon Lynch. The sacred is not, it seems, just a religion-only category and many aspects of modern secular societies are pervaded with such a notion. But if the sacred isn't a religion only category where does that leave religion? Should there be departments of Religious Studies at all, or should we be replacing them with Sacred Studies? We discuss the potentially far reaching implications that a shift in focus from Religion to the Sacred can have on academia.
Podcast: Play in new window | Download | Embed
Subscribe: RSS
You can also download this interview, and subscribe to our weekly podcast, on Secular Sacreds and the Sacred Secular.
Gordon Lynch is the Michael Ramsey Professor of Modern Theology at the University of Kent where he teaches on the sacred in modern Western Society. Professor Lynch has published a number of works including an edited volume with Jolyon Mitchell and has recently published two books on the sacred, The Sacred in the Modern World and On the Sacred. If you'd like to know more about Professor Lynch's work on the sacred you can find out more information on his blog as well as access some of his own learning resources.