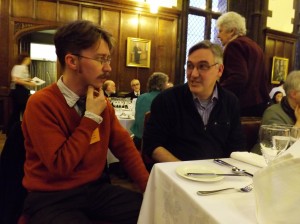 "Belief" is a critical category in the study of religion. Indeed, for some scholars, it is the very essence of religion; as Clifford Geertz wrote, "To know, one must first believe." Others, however, see the emphasis on belief as part of the Protestant bias in the development of the discipline, and have proposed various ways of avoiding talking about it at all. In this interview recorded at the recent SOCREL conference in Durham, Martin Stringer explains his model of situational belief to David, and explains how it not only better represent how beliefs actually function for individuals, but also challenges preconceived notions of what "religion" "is" in several ways.
Podcast: Play in new window | Download | Embed
Subscribe: RSS
You can also download this interview, and subscribe to receive our weekly podcast, on iTunes. And if you enjoyed it, please take a moment to rate us, or use our Amazon.co.uk or Amazon.com link to support us when buying your important books etc.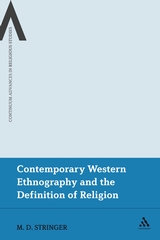 Professor Martin Stringer is Professor of Liturgical and Congregational Studies and Deputy Pro Vice Chancellor in the Department of Theology and Religion at the University of Birmingham. He trained as a social anthropologist, and his research has focused on Christian groups in the UK and diversity among inner-city communities. His theoretical approach is to use anthropological methods of ethnography in detailed and extended studies of real life situations, where he believes religion can be most fruitfully understood.
His recent publications include Rethinking the Origins of the Eucharist (SCM, 2011) and A Sociological History of the Christian Worship (Cambridge University Press, 2005). However, of particular relevance to this interview is Contemporary Western Ethnography of the Definition of Religion (Continuum, 2008). Also of interest is his paper 'Towards a Situational Theory of Belief' (Journal of the Anthropological Society of Oxford, Vol XXVII, No 3, Michaelmas 1996, pp217-234).