How we can position the study of non-religion within the discipline of Religious Studies? Sounds like a bit of an oxymoron, doesn't it? Those of you who have been listening to the Religious Studies Project for some time will be somewhat familiar with the emerging sub-field of 'non-religion' studies. Perhaps you have listened to our podcast with Lois Lee, the founder of the Non-religion and Secularity Research Network, and wanted to know more? Or maybe you have heard Chris's incessant 'yes, but what about the ' non-religious?' question in interviews and roundtables and wondered what this all has to do with Religious Studies? Whether or not either of these happened, we hope that you will enjoy this roundtable discussion with Dr Louise Connelly, Christopher Cotter, Dr Frans Jespers, Ethan Quillen, Dr Steven Sutcliffe, and Dr Teemu Taira.
Podcast: Play in new window | Download
Subscribe: RSS
You can also download this interview, and subscribe to receive our weekly podcast, on iTunes. And if you enjoyed it, please take a moment to rate us.
At the suggestion of Dr Steven Sutcliffe, Chris convened a group of scholars to discuss the study of non-religion within a Religious Studies framework. How do we define non-religion? What does such a demarcation have to offer our discipline? What is the scholar's role in assigning labels such as 'religious' or 'non-religious to individuals or groups who may eschew such labels? Are the 'spiritual but not religious' to be considered 'non-religious'? And why would we even want to use the term 'non-religion' anyway? These questions and more form the basis of what became quite a lively discussion.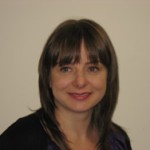 Louise Connelly, Ph.D., currently works as an Online Learning Advisor for the Institute for Academic Development at the University of Edinburgh. She also teaches short-courses in Hinduism and Buddhism through the Office of Lifelong Learning at the University of Edinburgh. Her Ph.D. thesis is titled "Aspects of the Self: An analysis of self reflection, self presentation and the experiential self within selected Buddhist blogs" (University of Edinburgh). Her research interests include early Buddhism, visual culture, the use of social media, and Buddhist ritual and identity in the online world of Second Life. Her recent publications include 'Virtual Buddhism: An analysis of aesthetics in relation to religious practice within Second Life', Heidelberg Journal of Religions on the Internet (2010); 'Virtual Buddhism: Buddhist ritual in Second Life' in Digital Religion: Understanding Religious Practice in New Media Worlds, Campbell (ed.) (2012); and Campbell and Connelly, 'Religion and the Internet' in the Encylopedia of Cyber Behavior, Zang (ed.) (2012). See her personal blog or website for a full CV.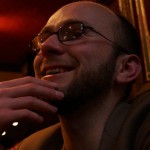 Christopher R. Cotter is a PhD Candidate at Lancaster University, UK. His thesis, under the supervision of Professor Kim Knott, focuses upon the lived relationships between the concepts of 'religion', 'nonreligion', and the 'secular', and their theoretical implications for Religious Studies. In 2011, he completed his MSc by Research in Religious Studies at the University of Edinburgh, on the topic 'Toward a Typology of Nonreligion: A Qualitative Analysis of Everyday Narratives of Scottish University Students'. Chris has published on contemporary atheism in the International Journal for the Study of New Religions, is Editor and Bibliography Manager at the Nonreligion and Secularity Research Network, and co-editor (with Abby Day and Giselle Vincett) of the volume Social Identities between the Sacred and the Secular (Ashgate, 2013). See his personal blog, oracademia.edu page for a full CV.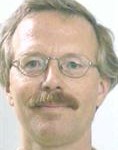 Frans Jespers is associate professor of Science of Religion at the Faculty of Theology of Radboud University in Nijmegen, the Netherlands (Frans, please do send a bio when you get a chance – sorry about our lack of information in English!)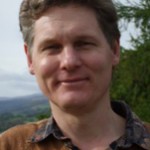 Steven Sutcliffe is Senior Lecturer in the Study of Religion at the University of Edinburgh where he teaches and researches in the areas of 'new age religion' and 'holistic spirituality', in the effects of the discourse and practice of 'religion' in contemporary culture and society, and on theory and method in the study of religion, including the history of its modern academic study. He is the author of Children of the New Age, editor of Religion: Empirical Studies, and co-editor (with Marion Bowman) of Beyond the New Age.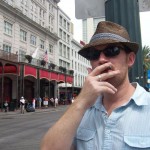 Circular Academia: Navigating the Dangerous Waters of Term Re-Assignment for the Religious Studies Project.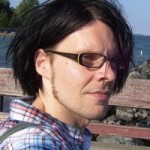 Dr. Teemu Taira holds a research fellowship at the Academy of Finland at the department of Comparative Religion, University of Turku, Finland. He received his PhD in 2006 from the University of Turku and his recent research has focused on three areas: (1) religion and the secular in the British and Finnish media, (2) the new visibility of atheism, and (3) discursive study on 'religion'. Taira's current project examines discourse on religion and the secular in the Finnish media. For a full list of Taira's publications in English and Finnish languages, see www.teemutaira.wordpress.com.