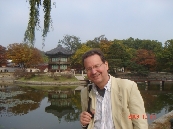 'Religion' has proved a problematic category, difficult to define and difficult to translate into non-European languages. In this interview, Timothy Fitzgerald presents his critical deconstruction of religion as a powerful discourse and its parasitic relation to 'secular' categories such as politics and economics. Religion is not a stand-alone category, he argues; 'religions' are modern inventions which are made to appear ubiquitous and, by being removed to a marginal, privatised domain, serve to mystify the supposed natural rationality of the secular state and capital. Feminist deconstruction of gender categories shows how power constructions which serve male interests come to appear as natural and inevitable, a powerful analogy to the mystification of power relations by the modern invention of religious and secular domains.
Podcast: Play in new window | Download | Embed
Subscribe: RSS
You can also download this interview, and subscribe to receive our weekly podcast, on iTunes. And if you enjoyed it, please take a moment to rate us.
Timothy Fitzgerald is Reader in Religion at the University of Stirling, and organiser of the Critical Religion Category Network (CRCN). His 2000 book, The Ideology of Religious Studies (Oxford University Press) was the topic of a one day symposium organized by the Department of Religious Studies, University of Manchester. More recently, he published Discourse on Civility and Barbarity: a critical history of religion and related categories (Oxford University Press, 2007), and the edited volume Religion and the Secular: historical and colonial formations (Equinox, 2007).