An 'emergency broadcast' from the Religious Studies Project… featuring George Chryssides, Bettina Schmidt, Teemu Taira, Beth Singler, Christopher Cotter, and David Robertson.
The results of the 2011 census were published this Tuesday (11/12/2012), and immediately the media -old and new – were occupied with statistics about "religion" in England and Wales in 2011 as compared to 2001. We couldn't avoid the opportunity to comment, and to apply the sort of analysis RS scholars are singularly qualified to apply. What did the census actually say, and how did the press report it? Why does it matter, and how can we use the data more constructively?
Podcast: Play in new window | Download | Embed
Subscribe: RSS
You can also download this interview, and subscribe to receive our weekly podcast, on iTunes. And if you enjoyed it, please take a moment to rate us.
Some data:
Thanks to all for taking part at short notice: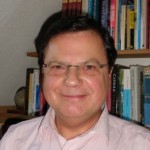 George D. Chryssides is Honorary Research Fellow in Contemporary Religion at the University of Birmingham. He studied philosophy and theology at the universities of Glasgow and Oxford, and has taught in several British universities, becoming Head of Religious Studies at the University of Wolverhampton in 2001. He has a particular interest in new religious movements, on which he has published extensively. Recent publications include Christians in the Twenty-First Century (with Margaret Z Wilkins), published by Equinox (2010). His second edition of Historical Dictionary of New Religious Movements is also out, dated 2012. His website, www.religion21.com, includes several resources which may be useful, including "From Jesus Christ to Father Christmas — an attempt to define the scope and subject-matter of Christianity". You may also wish to see Russell T. McCutcheon's edited volume The Insider/Outsider Problem in the Study of Religion.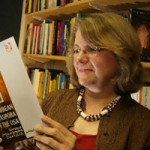 Dr Bettina Schmidt is Senior lecturer in the study of religions in the School of Theology, Religious Studies and Islamic Studies at the University of Wales, Trinity St. David. Her PhD concerned ethnicity and religion, focusing on Santeria and Spiritism in Puerto Rico (University of Marburg, 1996), and she went on to post-doctoral work in cultural theories and Caribbean religions (University of Marburg, 2001). Dr Schmidt has worked as a lecturer in anthropology for various German universities, as well as Visiting Professor at the City University of New York and of the Universidad Nacional de San Antonio Abad in Cusco, Peru. At the moment she is member of the board of editors of the journal Indiana, an annual journal of the Ibero American Institute in Berlin, and of the journalCurare, a journal of medical anthropology and transcultural psychiatry, published by the AG Ethnomedicine, and Secretary of the BASR.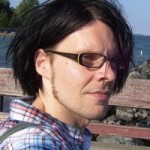 Dr. Teemu Taira holds a research fellowship at the Academy of Finland at the department of Comparative Religion, University of Turku, Finland. He received his PhD in 2006 from the University of Turku and his recent research has focused on three areas: (1) religion and the secular in the British and Finnish media, (2) the new visibility of atheism, and (3) discursive study on 'religion'. Taira's current project examines discourse on religion and the secular in the Finnish media. For a full list of Taira's publications in English and Finnish languages, see www.teemutaira.wordpress.com.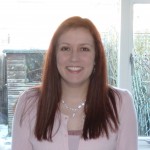 Beth Singler is a PhD candidate at Cambridge University, UK. Her research focuses on New Religious Movements of the 20th and 21st Centuries, particularly those with an online community or an experimental relationship with popular culture. Beth's MPhil research on the development online of a religion of Anorexia has been presented in papers at Interface 2011 ("Theology in the 3rd Millennium: Studying New Religious Movements on the Internet, the Case of the Pro-Ana Movement and Anamadim") and at BASR 2011 ("When Ritual Cannot End – The Pro-Ana Movement and Anamadic Asceticism"). Jediism was the focus of a paper for BASR 2012, ("Jedi Ltd. or Limited Jedi? Jediism and the Changing Domains of Religious Conflict in New Religious Movements") and she is currently working on a chapter examining how online New Religious Movements such as Jediism and Freezone Scientology deal with disputes and legal issues for a forthcoming book on religion and legal pluralism. Her PhD thesis examines the evolution of a New Age category of Self, Indigo Children, and has the provisional title: "The Indigo Children: New Age Experiments with Self and Science". See her Academia.edu page for more details, or follow her @bvlsingler on Twitter.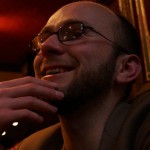 Christopher R. Cotter is a PhD Candidate at Lancaster University, UK. His thesis, under the supervision of Professor Kim Knott, focuses upon the lived relationships between the concepts of 'religion', 'nonreligion', and the 'secular', and their theoretical implications for Religious Studies. In 2011, he completed his MSc by Research in Religious Studies at the University of Edinburgh, on the topic 'Toward a Typology of Nonreligion: A Qualitative Analysis of Everyday Narratives of Scottish University Students'. Chris has published on contemporary atheism in the International Journal for the Study of New Religions, is Editor and Bibliography Manager at the Nonreligion and Secularity Research Network, and co-editor (with Abby Day and Giselle Vincett) of the volume Social Identities between the Sacred and the Secular (Ashgate, 2013). See his personal blog, or academia.edu page for a full CV.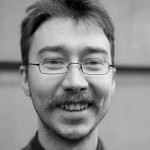 David G. Robertson is a Ph.D. candidate in the Religious Studies department of the University of Edinburgh. His research  examines how UFO narratives became the bridge by which ideas crossed between the conspiracist and New Age milieus in the post-Cold War period. More broadly, his work concerns contemporary alternative spiritualities, and their relationship with popular culture. Recent publications: "Making the Donkey Visible: Discordianism in the Works of Robert Anton Wilson" in C. Cusack & A. Norman (Eds.), Brill Handbook of New Religions and Cultural Production. Leiden: Brill (2012) "(Always) Living in the End Times: The "rolling prophecy" of the conspracist milieu" in When Prophecy Persists. London: INFORM/Ashgate (2013). For a full CV and my MSc thesis on contemporary gnosticism, see my Academia page or my personal blog.