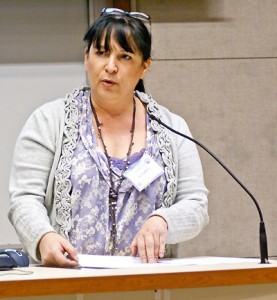 As online communications technologies become more pervasive and sophisticated, this provides new opportunities and challenges for the creation of alternative learning environments which may differ in significant ways from traditional face-to-face environments. In this interview, Doe Daughtrey talks to Kevin Whitesides about the issues surrounding this increasingly important aspect of academia.
Podcast: Play in new window | Download
Subscribe: RSS
You can also download this interview, and subscribe to receive our weekly podcast, on iTunes. And if you enjoyed it, please take a moment to rate us, or use our Amazon.co.uk or Amazon.com link to support us when buying your important books etc.
Doe Daughtrey is currently based at Arizona State University. Her field is religion in the Americas, with an emphasis on the gendered experience of religion, new religious movements, and religion and popular culture. More specifically, the intersection of Mormonism and the New Spirituality in North America, how women with backgrounds in Mormonism supplement, combine, or replace Mormonism with "New Age" and/or earth-based beliefs and practices. You can find out more about her research at her blog. She is also on Twitter – @popularreligion