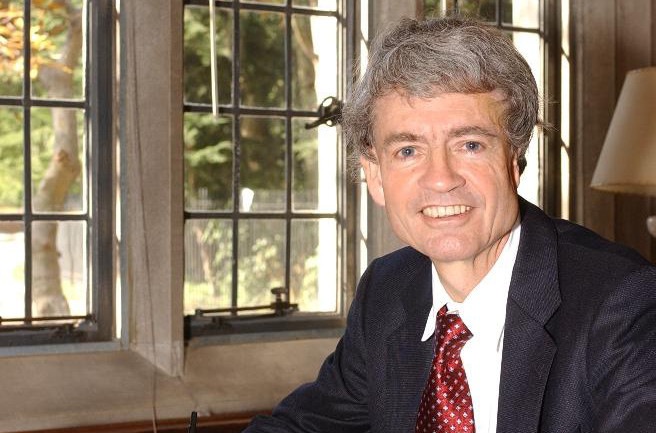 Professor Michael Cook, winner of the Holberg Prize 2014, has had a huge influence on the historical study of Islam. Typical of a historian who knows from experience that there are always sources and perspectives that can skew our perceptions of the past, Cook writes in A Brief History of the Human Race (2003) that he cannot offer any "Grand Unified Theory of History". Yet, Cook has offered significant insights to Islamic history by means of diligent research, his philological capacity and by a rigorous commitment to scholarship. His contributions have paved new paths for the study of Islam and Near Eastern history, and his legacy will be imprinted on many bibliographies for many decades to come.
Podcast: Play in new window | Download | Embed
Subscribe: RSS
In this episode, Knut interviews Professor Cook about his decision to go into history in the first place, about his writing process, the role of the humanities, his reflections about teaching, and why he finds it so important to get the details right.
You can read Knut's presentation on Michael Cook here, and also Cook's speech from the Prize Award Ceremony (highly recommended).
This episode was produced in collaboration with The Holberg Prize 2014. The Holberg Prize is awarded annually to scholars who have made outstanding contributions to research in the arts and humanities, social science, law or theology. The Prize amounts to 4.5 million NOK (approx. 538.000 EUR / 735.000 USD). Visit the website to learn more.
You can also download this interview, and subscribe to receive our weekly podcast, on iTunes. If you enjoyed it, please take a moment to rate us. And remember, you can use our Amazon.co.uk, Amazon.ca, or Amazon.com links to support us at no additional cost when you have a purchase to make.