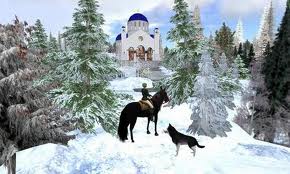 Second Life, World of Warcraft, over the past few years the internet has seen an explosion of activity in virtual realms. People have taken to creating digital avatars whether its to join in epic fantasy battles or simply to meet other people. And where you find people meeting you're bound to find religion in the mix. Unlike chatrooms and blog posts where people simply write out their ideas and discuss their beliefs these digital worlds offer a whole new way in which to act out and practice religious beliefs. From meditation sessions, church congregations, to memorial services the range of activities not only matches what can be found in the real world but can exceed it also. The Digital realm opens up a whole new range of possibilities for a person to be religious.
For many of us in the study of religions this may seem like a daunting task. The digital realm is a dark continent in which the standard practices of methodology and theory find themselves tested by a whole new landscape. To introduce us to the vast array of topics Tim Hutchings provides us with an introductory discussion into the world of digital religion. We discuss the ways in which religion is finding itself in the digital realm and how this new format of expression differs from its real world iterations. The digital realm poses a number of interesting challenges to the questions of religious authority and orthodoxy in ways not visible/possible in the real world. Finally we tackle some of the issues that we as researchers must face when we try and study digital religion like the methods of data collection and ethics involved in studying digital avatars.
Podcast: Play in new window | Download | Embed
Subscribe: RSS
You can also download this interview, and subscribe to our weekly podcast, on iTunes. And if you enjoyed it, please take a moment to rate us.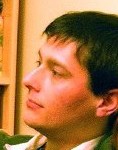 Tim Hutchings recently completed a postdoctoral fellowship at the HUMlab digital humanities centre in Umeå, Sweden and has now returned to the UK to join the CODEC research initiative at St John's College, Durham. Tim is currently working with CODEC to develop a series of digital art exhibitions and installations in response to the Lindisfarne Gospels. His PhD thesis (Durham University, 2010) was an ethnographic study of five online Christian churches, focusing on the relationship between online and offline religion. Research interests include e-vangelism, online Christian storytelling, the future of the Bible as a digital sacred text and the role of new media in death and mourning. Tim has also written for us before responding to Callum Brown, you can find his article which also discusses Digital Religion here.