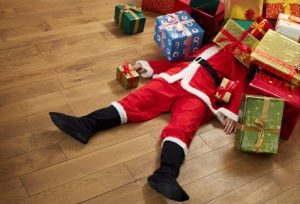 "The Unverifiable Truth-claim", recorded at BASR 2016, hosted by David Robertson, and featuring Christopher Cotter, Katie Aston, Jonathan Tuckett, and Krittika Bhata… Bhata… Bhattacharjee! Plus a special appearance by RSP Managing Editor, Thomas Coleman! If Carole Cusack isn't playing, who will win? How many times will Jonathan accidentally swear? In-jokes galore!
You can also view this event on YouTube!
[youtube https://www.youtube.com/watch?v=_WRf0oYzGkk]
As our main audio setup failed us, we have used the backup, which is a little "roomier" that we would like. But these are one-off events, a thank you to our fans and sponsors, so we hope you enjoy anyway. Maybe next year we can organise a US version at the AAR. Although remember when "Whose Line is it Anyway" went to the US? It wasn't good.
Want to check out last year's RSP holiday mayhem? It's right here.