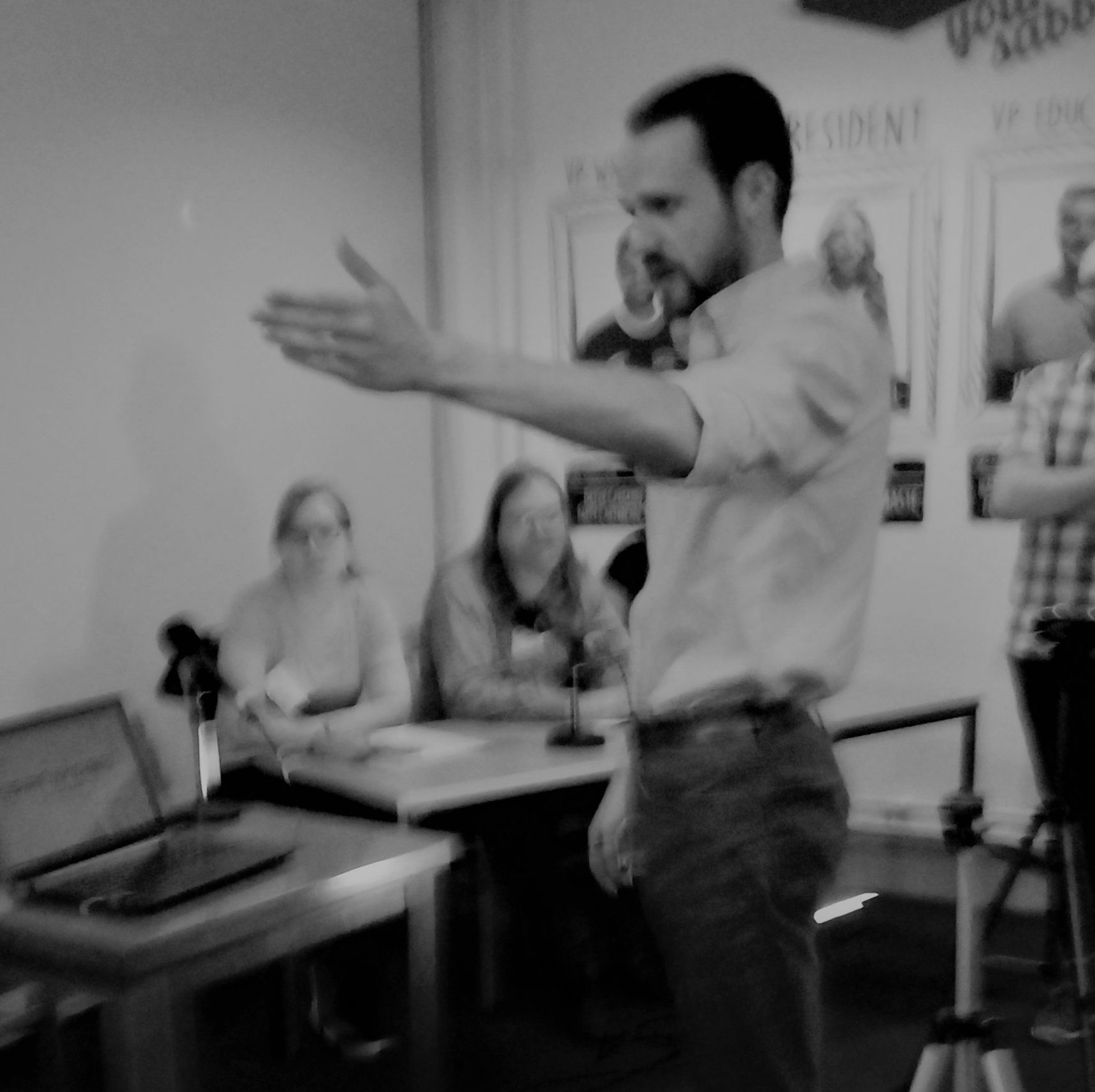 As has now become traditional (how many times must something be repeated to become 'tradition'? And does this make it 'religious'?), we are delighted to end 2017 on a more light-hearted note and present our mid-year special gameshow, with added video nonsense. This year, the game was "Scrape My Barrel" — which has absolutely no connection to the popular BBC gameshow "Call My Bluff" — and sees two teams of Religious Studies academics pitted against each other in a battle of definitions, pedantry, creativity, deception, performance and 'wit'. Quite like any typical RS seminar room, then?
This year, we recorded at the BASR Annual Conference at the University of Chester back in September 2017, and we were delighted to welcome back Jonathan Tuckett to the role of host after permitting him an ill-advised sojourn to the 'other' side of the podium in 2016. The teams were made up of 'established' RS scholars – George Chryssides, Dawn Llewellyn and Paul-François Tremlett – and 'up-and-coming' baristas RS scholars – Vivian Asimos, Liam Sutherland and Amy Whitehead. Each brings their own inimitable style to the table, and certainly provided an entertaining evening for conference attendees (who also double as our fabulous studio audience).
If this gets you in the festive mood, you might want to check out our back catalogue of festive specials:
You can download this podcast, and subscribe to receive our weekly podcast, on donations page?
Thanks to everyone at the University of Chester who facilitated the recording of this episode, to David Robertson for some excellent editing work, to our camera people, to the contestants, the studio audience, and everyone who has contributed to the RSP over the past year. We'll be back in 2018 — thanks for listening!