In this interview with Professor Bryan Turner at the Leeds SocRel 2017 conference, we discuss how the sociology of religion can work to stay central to sociology as a broader discipline, by focusing on how religion functions in contemporary political contexts.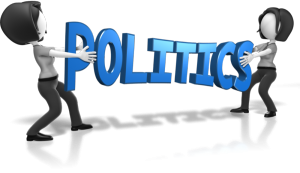 Starting with a consideration of the role religion takes in American political discourse, particularly Trump's appeals to evangelical communities, Turner discusses how the evangelical ideal of the 'tender warrior' can appeal to the blue collar, white, male, working class. This religiously-inflected form of populism is able to bear significant weight on political debates, for example around abortion. This can be compared to the apparent increase of populism in European politics, where the recent success of Emmanuel Macron in France appears to signal that this tide has been halted, for now. Looking even further afield, to Russia and the Philippines, 'strongman' politics have become increasingly prominent and relate to religion in different ways: Rodrigo Duterte of the Phillipines has a complicated relationship with the Catholic Church and the Pope, whilst Vladimir Putin allegedly keeps an Eastern Orthodox priest as a counsellor, in an attempt to link Russian identity to Orthodoxy. In many of these cases, religion features heavily in the national insider/outsider debate, further highlighting its salience in contemporary political discourse.
Following the lead of scholars such as Jose Casanova, Professor Turner brings the public and political role of religion into focus. By doing so, he argues, we can push the sociology of religion toward the realms of political theory, international relations, and race relations, thus creating an agenda in which the sociology of religion becomes increasingly mainstream and relevant to the world we live in, rather than fading into a marginal sub-field of sociology.
*This week's podcast is sponsored in part by, Cen SAMM. Through their collaboration with INFORM, they've created a searchable database of millenarian movements available online.*