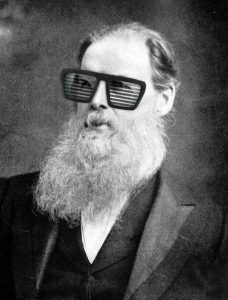 Edward Burnett Tylor (1832-1917) in many respects has a fixed place in the academic memory of religious studies and cultural anthropology yet acknowledgement of his role is often purely historical, as a key ancestor of little direct relevance to contemporary discussions. This has left us with a limited narrative about the man and his work; a particular received or canonical Tylor defined by his introduction of the concept of animism, his intellectualist approach to religion, his armchair research and staunch social evolutionism. The year of his centenary is an opportunity to begin the task of critically examining the legacy left by Tylor's work on religion and culture, how much the received Tylor matches his body of work, whether other Tylors can be extracted from these texts which undermine such a limited perspective on a long and eventful career and whether contemporary scholars can find anything of ongoing relevance in the work of such a historically distant figure.
This roundtable recorded at the annual BASR conference at the University of Chester 2017 brought together a group of scholars interested in different perspectives on the legacy of Tylor. Topics discussed included his impact on indigenous societies, the debates over animism, monotheism and the definition of religion as well as his relevance to the cognitive sciences of religion and the degree to which Tylor can be classed as an ethnographer and more. This roundtable includes contributions from Dr Miguel Astor-Aguilera of Arizona State University, Dr Jonathan Jong of Coventry University's Brain, Belief, and Behaviour Lab, James L. Cox Professor Emeritus at the University of Edinburgh, Liam T. Sutherland – PhD Candidate at the University of Edinburgh, Professor Graham Harvey and Dr Paul Tremlett at the Open University and the much appreciated audience!
The centenary of Tylor's death was also the theme for a new volume edited by Tremlett, Sutherland and Harvey 'Edward Tylor, Religion and Culture' published with Bloomsbury which features contributions from all of the roundtable participants (apart from the audience) and several other scholars, which was launched at the conference.
*This week's podcast is sponsored in part by, Cen SAMM. Through their collaboration with INFORM, they've created a searchable database of millenarian movements available online.*