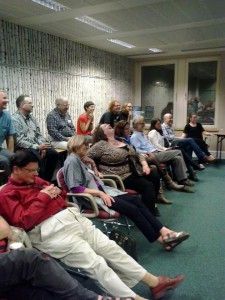 There are some traditions that make this time of the year special. End-of-year listicles, the "War on Christmas" debate, animations of elves dancing with your family's heads pasted on… and of course, the RSP "Christmas" Special!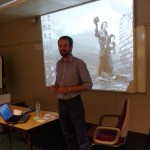 This year, Jonathan Tuckett is your host (ably assisted by Ethan Quillen) for MasterBrain, recorded live at the BASR Annual Conference in Milton Keynes this past September. Hear him grill Carole Cusack (Sydney) on Bob Marley and religion, Steven Gregg (Wolverhampton) on Buffy the Vampire Slayer and religion, Beth Singler (Cambridge) on Game of Thrones (and Religion) and your humble Editor-in-Chief David Robertson on the Beatles etc. Who will win the coveted RSP trophy? Is Jon Snow really dead?
Podcast: Play in new window | Download
Subscribe: RSS
Need more fun? Try 2013's Nul Point. Don't forget 2012's chaotic Only Sixty Seconds. Thanks to everyone who took part or just turned up. We'll be back in January, but until then… thanks for listening.
You can also download this podcast, and subscribe to receive it weekly, on iTunes. If you enjoyed it, please take a moment to rate us. And remember, you can use our Amazon.co.uk, Amazon.ca or Amazon.com links to support us at no additional cost as you start to enact your New Year's resolutions – whatever they may be.