The island of Ireland has, over the past weeks and months, become the site for a number of Religious Studies Project events, from our recent podcasts on Religion and Memory and The Emerging Church, to Chris's recent gig representing the RSP at the European Sociological Association's Sociology of Religion Research Network Conference. And there is plenty more to come in the coming weeks as well. But what about the island itself?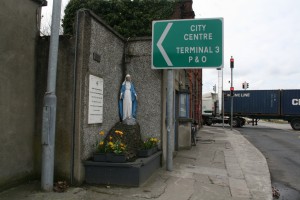 Many of us might have some notion of what 'religion' might mean in Ireland, but as Chris quickly discovered when speaking with Eoin O'Mahony for this week's interview, these notions are far from the full picture. In this broad-ranging interview, O'Mahony eruditely demonstrates what geography can bring to the academic study of 'religion' and presents Ireland as a fascinating context within which to examine processes of boundary-making between the contested constructs of 'religion' and the 'secular'. After taking listeners through a sweeping history of 'religion' in Ireland, O'Mahony then discusses the contextual politics of studying 'religion' in Ireland before exploring three different contestations over 'religious' and 'secular' place-making in Ireland.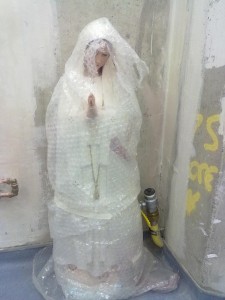 The first of these case studies concerns the maintenance practices at statues of the Virgin Mary sited on public land in Dublin city. Second, discussion turns to place-making relations at sites of pilgrimage performance. And finally, Eoin focuses upon Catholic primary schools as political sites where children are 'made' both as 'Catholics' and as 'citizens'. Through this detailed substantive and theoretical discussion, O'Mahony presents the local and particular as a challenge to dominant and simplistic sociological narratives of 'secularization', problematizes simplistic divides between the 'religious' and the 'secular', 'public' and 'private', and contributes to a 'decolonization' of the 'secular' – and the study of 'religion' more broadly. We even manage to include a discussion of Father Ted.
Podcast: Play in new window | Download | Embed
Subscribe: RSS
Eoin maintains a blog concerning his ongoing academic journey entitled "53 degrees", and has recently published an article entitled The Problem with Drawing Lines – Theo-geographies of the Catholic Parish in Ireland in the Journal of the Irish Association for the Academic Study of Religions. He is hoping to single-handedly break the hegemony of precarious academic labour by tweeting at @ownohmanny.
If you found this podcast interesting, you might also be interested in our previous interviews with Kim Knott on Religion, Space and Locality, Alex Norman on Spiritual Tourism, and Peter Collins on Religion and the Built Environment. You can also download this interview, and subscribe to receive our weekly podcast, on iTunes. If you enjoyed it, please take a moment to rate us. And remember, you can use our Amazon.co.uk, Amazon.ca, or Amazon.com links to support us at no additional cost when you have a purchase to make, whether it is religious studies related or not. Remember, the holidays are coming…