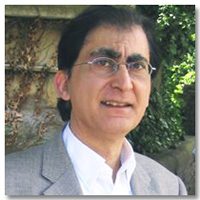 Secularism – the separation of religion and state – has been a central narrative in the European political sphere since the Enlightenment. But with renewed calls in some countries to affirm a Christian identity, and problems in accommodating some Muslim communities, is Western secularism under threat?
Podcast: Play in new window | Download | Embed
Subscribe: RSS
You can also download this interview, and subscribe to receive our weekly podcast, on iTunes. And if you enjoyed it, please take a moment to rate us.
Tariq Modood is Professor of Sociology, Politics and Public Policy at the University of Bristol. He is founding Director of the University Research Centre for the Study of Ethnicity and Citizenship, and co-founding editor of the international journal, Ethnicities. As a regular contributor to the media and policy debates in Britain, he was awarded a MBE for services to social sciences and ethnic relations in 2001 and elected a member of the Academy of Social Sciences in 2004. He also served on the Commission on the Future of Multi-Ethnic Britain, the IPPR Commission on National Security and on the National Equality Panel, which reported to the UK Deputy Prime Minister in 2010.
His recent publications include Multicultural Politics: Racism, Ethnicity and Muslims in Britain (Edinburgh University Press, 2005), Multiculturalism: A Civic Idea (Polity, 2007) and Still Not Easy Being British: Struggles for a Multicultural Citizenship (Trentham Books, 2010); and as co-editor, Secularism, Religion and Multicultural Citizenship (Cambridge University Press, 2009).
Is There a Crisis of Secularism in Western Europe?, which expands considerably upon the issues in this interview, is now available at http://www.bris.ac.uk/ethnicity/news/2012/36.html.
Readers and listeners might also be interested in Linda Woodhead's podcast on the Secularisation Thesis, and Bjoern Mastiaux's essay on the same topic.