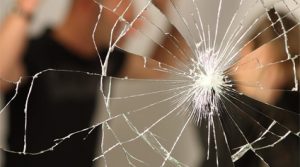 Religion and gender violence is, an undesirable yet critical area of research in the field of religious studies. Violence inflicted against people of all gender and sexual orientations comes in numerous forms, and is something to which many faiths are connected in some way. In this podcast Dr Caroline Blyth discusses her research on 'theologies of rape' and gender violence as enacted against males and masculinity, particularly within the Christian Church. Blyth also discusses her upcoming edited series Rape Culture, Gender Violence and Religion (edited with Dr Emily Colgan and Dr Katie Edwards). In latter part of the interview, Blythe is joined by a contributor to the series who discusses his experience in the LGBTI community and how that has impacted his academic work in the volume. The two also discuss their involvement with Hidden Perspectives at the University of Auckland, a project that provides a platform for LGBTI student voices within the Faculty of Arts teaching and research community.
Podcast: Play in new window | Download | Embed
Subscribe: RSS
You can download this interview, and subscribe to receive our weekly podcast, on iTunes. If you enjoyed it, please take a moment to rate us. And remember, you can use our Amazon.co.uk, Amazon.com, or Amazon.ca links to support us at no additional cost when buying academic texts, Everlasting Gobstoppers, and more.