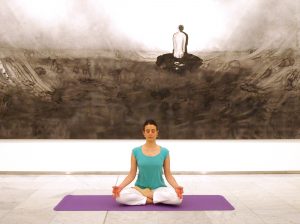 Yoga, in its modern form, should be of great interest to scholars of religion. While it certainly has roots in Vedic culture, the vast majority of Western practitioners do not see it as "religious", but rather to do with health or "well-being". Yoga's status as religious has been in court, but nevertheless it continues to be practised in business, schools and, as Bruce Sullivan tells us, museums.
Podcast: Play in new window | Download | Embed
Subscribe: RSS
You can download this interview, and subscribe to receive our weekly podcast, on iTunes. If you enjoyed it, please take a moment to rate us. And remember, you can use our Amazon.co.uk, Amazon.com, or Amazon.ca links to support us at no additional cost when buying academic texts, Gruyère cheese, and more.