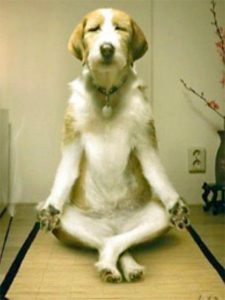 Dr. Brown began her career as a historian of evangelicalism, and soon branched out into the study of religious healing and "new religions" in the U.S. In this interview, we discuss her interest in yoga as a new American phenomenon and the way that some evangelical Christians practice it. Brown provides a historic overview of bodily–religious practices in America, starting with mesmerism, occultism, osteopathy, and chiropractic in the nineteenth century. These practices challenged the standard "heroic" model of medicine: Instead of the patient experiencing torturous medical treatments, a practitioner simply realigns the patient's body or does a quick procedure. Such bodily practices blurred, in some cases, with Pentecostal and Holiness Christians' use of prayer as a medical treatment. (Today, many chiropractors retain an interest in bodily energy and proper alignment, though they may not articulate this view to their patients.)
As the nineteenth century progressed, many Americans consumed translations of Hindu and Buddhist literature. Asian concepts of bodily practice and energy fields (qi, meridians, chakras) entered the lexicon of new American religions. Theosophy, in particular, borrowed from Hindu and Buddhist concepts. The introduction of Eastern metaphysics to America created a small market for the introduction of yoga. This market grew in the 20th century as Vivekananda and Yogananda brought forms of yoga (and, in Yogananda's case, a hybrid of Hinduism & Christianity) to the U.S. Today, evangelical Christians are adopting yoga, finding parallels between chakras and the Holy Spirit, or — in an act of cultural appropriation — creating a new kind of yoga shorn of Hindu references. The American Hindu community has criticized such cultural appropriation. Some Hindus have also suggested that a Christian doing yoga poses, or asana, may slowly convert to Hinduism, making evangelical yoga a stealth victory for Vedic culture.
The interview concludes with a discussion of Dr. Brown's field research methods, along with her and Mr. Gorman's thoughts about secularization in America and the inadequacies of secularism as a research concept.
Editor's Note: On 29 June 2017 we published a response to this interview, written by Philip Deslippe, which provides an important and well-argued counter-narrative to this interview. As with every podcast we publish, we encourage listeners/readers to digest the podcast in tandem with the response(s) , to explore further if interested, and to get in touch in the comments, via email, or on social media to continue the discussion.