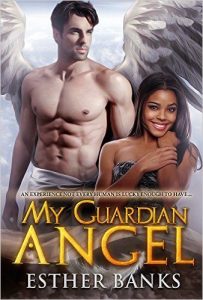 In Northern Europe today, many people are engaging with angels, and Tehri Utriainen has been researching them. What is angel spirituality, and who does it appeal to (hint: women)? As with many vernacular systems, it is both ad hoc and highly practical, with a strong focus on healing. She tells us how these practices challenge preconceptions about the relationship between new spiritualities and Christianity, and raise interesting questions about gender, and vernacular religion in supposedly post-Christian Europe.
For more of Tehri's work on angels, see:
Healing Enchantment: How Does Angel Healing Work?
Utriainen, T. 2017 Spirit and Mind – Mental Health at the Intersection of Religion & Psychiatry. Basu, H., Littlewood, R. & Steinforth, A. (eds.). Berlin: Lit Verlag, p. 253-273 19 p.
Desire for Enchanted Bodies: The Case of Women Engaging in Angel Spirituality
Utriainen, T. 2016 Contemporary Encounters in Gender and Religion: European Perspectives. Gemzöe, L., Keinänen, M-L. & A. M. (eds.). Cham: Palgrave Macmillan, p. 175-193 19 p.
Listeners might also be interested in David's interview with Ingvild Gilhus from three years ago, on the topic "Unruly Angels".