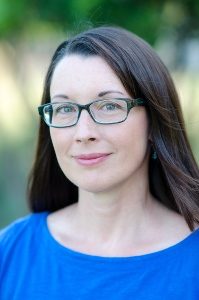 Dr. Jennifer Graber's new book, "The Gods of Indian Country," grew out of lingering questions from her first book, a study of American Quakers and prisons. Graber learned that Quakers served as missionaries to Native American reservations in the West. She combined this interest in Quaker missions with her research into Native American captivity, so that the resulting narrative contrasts the motives of U.S. officials with Kiowa captives on an Oklahoma reservation. The main claim of Graber's book is that there were two "gods" of Indian Country — the religious beliefs of the Kiowas (onto which Western explorers superimposed monotheistic terms like "Great Spirit") versus the Christianity of Protestant and Catholic missionaries. Religion in Graber's narrative emerges as a site of contestation in the creation of the American West.
Using Kiowa material culture and artwork, which Kiowas used to record their history in non-alphabetic ways, Graber shows how the Kiowas adjusted their religious beliefs through contact with the Comanches and other Great Plains Indian nations, as well as the Americans, during the nineteenth century. Kiowas embraced new religious practices, such as the Sun Dance and the two Ghost Dance movements, to gain spiritual power, "dwdw," which could be used to repel American invaders. The Red River War of 1874–75 failed to reclaim Indian Country, but Graber cautions her readers not to read inevitable defeat into this narrative. Letters, drawings, and other objects mailed to the reservation reveal how, after the war, Kiowa men in prison and Kiowa children in boarding schools made sense of their dislocation and retained their culture. Kiowa religion to this day remains an effort to rectify the world.
Dr. Graber shows how colonists cloak violence beneath a veneer of gentility and conquered peoples use religion to preserve their sense of community. This book provides a powerful argument against U.S. "nation-building" and the use of state power to break up families — something that the Trump administration is currently doing to Hispanic migrant families along the southern border.