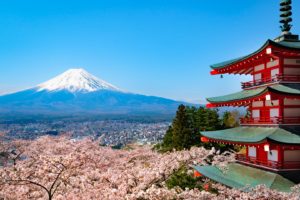 Throughout Japanese history, religion has always coloured and influenced the matters of the state. Religious validation of imperialist aggression and Japan's war efforts in the first half of the 20th century is just one example of this. Japanese religious institutions entered the post-war period with the ethically problematic baggage of war. Promulgation of Japan's post-war constitution – which introduced a legal separation of religion and the state, demilitarisation of Japan and freedom of religion – opened a new chapter of a supposedly pacifist and secular political system. Religion was relegated to an individual citizen's private prerogative. However, we are still talking about religion and politics in Japan today.
Many of the post-war controversies over perceived transgressions between religion, politics and the state have centred on Yasukuni Shrine in Tokyo, which enshrines the souls of Japan's war dead. Yasukuni Shrine has long been a symbol of Japanese nationalism, with many right-wing factions advocating for nationalising the shrine. A nationalisation movement began in the 1960s and resulted in lawsuits over the involvement of local and national level politicians and governments in rituals held there. Although debates over Yasukuni shrine as a symbol of Japan's past militarism and fanatic nationalism fuelled by the ideology of state Shinto tend to dominate public and scholarly discourses on conflation of religion and politics, there are many other examples of the ways religion continues to influence Japan's political life. These include acts of violence and domestic terrorism perpetrated by the new religious movement Aum Shinrikyō in 1995; anti-nuclear activism of religious studies scholars and religious practitioners in the aftermath of Fukushima Daiichi nuclear disaster in 2011; and the formation of political representation of religious groups, such as the case of Soka Gakkai and Kōmeitō party in 1964 and their significance in the run-up to the Japanese 2017 general elections.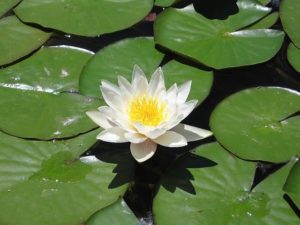 Why should we continue talking about religion and politics in a country that has a constitutional separation of religion and the state? What is the significance of Kōmeitō in Japanese politics today? I asked Levi McLaughlin, who is an Associate Professor at the Department of Philosophy and Religious Studies at North Carolina State University to talk religion and politics in Japan in the context of his research on Soka Gakkai, one of Japan's largest lay Buddhist organisations. It is also referred to as one of Japan's most influential and politically engaged (I dare say) new religions. Levi is a co-author and co-editor of "Kōmeitō: Politics and Religion inJapan" (IEAS Berkeley, 2014), and his new book "Soka Gakkai's Human Revolution: The Rise of Mimetic Nation" is forthcoming from the University of Hawai'i Press in late 2018.