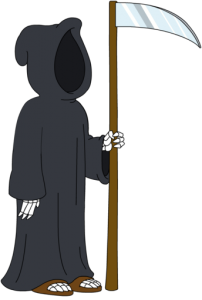 One year before his own death in 1790, Benjamin Franklin, in a letter to the French scientist Jean-Baptiste, codified a witty remark into popular history about two things anyone living can always count on: "In this world nothing can be said to be certain except death and taxes." You might be able to dodge the taxman, but not death—we are all going to die. Roughly 100,000 years prior to Franklin's quote the first evidence of intentional human burial appears in the archaeological record (Mithen, 2009). Humans have been thinking about death for a very long time and the threat of nonexistence can be a terrifying reality to face. According to terror management theory (TMT), cultural worldviews, which can manifest religious, political, or a bricolage of other meanings, serve to assuage this fear of our ever impending demise (Jong & Halberstadt, forthcoming). Interestingly, this TMT triage care for the existential self occurs outside of conscious awareness. However, in this podcast interview with Thomas Coleman for the Religious Studies Project, death researcher and psychologist Dr. Jonathan Jong, draws on experimental research as he teases the fear of death and the religious worldviews that may help confront this fear, into your conscious awareness.
Podcast: Play in new window | Download | Embed
Subscribe: RSS
You can download this interview, and subscribe to receive our weekly podcast, on iTunes. If you enjoyed it, please take a moment to rate us. And remember, you can use our Amazon.co.uk, Amazon.com, or Amazon.ca links to support us at no additional cost when buying academic texts, dihydrogen monoxide, plastic Tyrannosaurus rex replicas, and more.
References
Jong, J., & Halberstadt, J. (forthcoming). Death, anxiety, and religious belief. London, UK: Bloomsbury Academic.
Mithen, S. (2009). Peopling the World. In B. Cunliffe, C. Gosden & R. Joyce, The Oxford Handbook of Archaeology (pp. 281-304). New York: Oxford University Press.