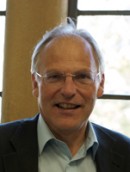 There can't be many listeners who haven't come into contact with the "World Religions" paradigm, either through the podcast or in their own undergraduate studies. The idea that we can classify religious traditions into a hierarchical schema goes back to the earliest days of anthropology and sociology. Although, C. P. Tiele defined "World Religions" as those which had spread outside of their original cultural context, today the term is taken to mean the "Big Five" – Christianity, Islam, Judaism, Buddhism and Hinduism. Frequently this is complimented by Indigenous Religions and New Religious Movements. Yet despite the fact that this approach originated in the Victorian era under the influence of colonialism, it is still the dominant framework in pedagogical approaches to the study of religions.
Yet this categorisation assumes a number of problematic criteria. Most obviously, it favours "traditions", and especially those which have straddled more than one ethnicity. Secondly, there's an implicit weighting towards religions with books, temples, founders and other things which can be easily quantised – and perhaps not coincidentally, like Christianity. Lastly, and perhaps most importantly, it assumes that "religion" is a thing which can be recognised and catalogued, and not a term which is mostly concerned with the exercise of power, as scholars such as Chidester, Asad and McCutcheon have argued. Is the World Religions paradigm, then, as Max Müller argued, simply how "the vast domain of religion must be parcelled out"? Or, as Terry Thomas put it, is it less a case of "know thy enemy" as "know thy trading partner"? To discuss this important issue, we were delighted to invite back Professor James Cox.
Podcast: Play in new window | Download
Subscribe: RSS
You can also download this interview, and subscribe to receive our weekly podcast, on iTunes. And if you enjoyed it, please take a moment to rate us, or use our Amazon.co.uk link to support us when buying your important books etc.
James Cox is Professor Emeritus of Religious Studies in the University of Edinburgh and an Honorary Professorial Fellow in the School of Divinity in the University of Edinburgh. In 1999, he was appointed Reader in Religious Studies in the University of Edinburgh and was awarded a Personal Chair in 2006. From 1993 to 1998, he directed the University of Edinburgh's African Christianity Project which included eight African universities in southern and western Africa. He has held prior academic posts at the University of Zimbabwe, Westminster College, Oxford and Alaska Pacific University. In 2009, he was Visiting Professor of Religion in the University of Sydney. Professor Cox was de Carle Distinguished Lecturer in the University of Otago in Dunedin for 2012. He is completing a book to be published by Equinox in 2013 under the title, 'Inventions of God in Indigenous Societies'. He has been previously interviewed by the Religious Studies Project in one of our most popular podcasts, discussing the Phenomenology of Religion.