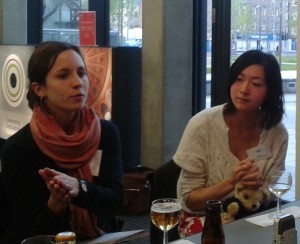 Here we are with yet another roundtable for you, following on from our epic compilation episode where world-famous academics answered the question, 'Should Scholars of Religion be Critics or Caretakers?' This discussion brings together a number of aspiring academics to reflect on some of the issues brought up in that podcast in a friendly and hilarious manner. The question cuts to the core of what academics who study religion are doing… are they taking care of religion? Are they antagonising it? What should they be doing? And judging by the various long tangents through which discussion meanders, the question certainly sparked our interest.
The participants were Katie Aston, Anna Clot i Garrell, Christopher Cotter, Ting Guo, Ethan Quillen, David Robertson and Jonathan Tuckett (biographical statements below). All of us had listened to the bulk of the podcast mentioned above… BUT none of us had yet heard Russell McCutcheon's response to it (so, apologies that we probably fall afoul of his excellent critique).
Podcast: Play in new window | Download | Embed
Subscribe: RSS
If you are new to the podcast – this is not what we usually do. If you are a regular listener – you might enjoy this, or you might not. We hope you pick the former…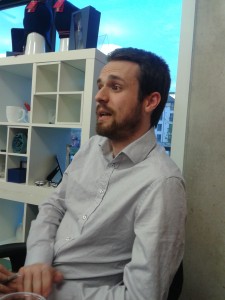 Discussion flows through what an academic 'caretaker' would look like, to whether we are being caretakers of the academic discipline of Religious Studies simply by perpetuating the discussion of religion. We discuss the nature of the 'sacred', the idea of 'critical religion', and get in to talking about 'cultural Christians', the 'spiritual but not religious' and the age-old problem of defining religion… and the newer but semantically parasitic problem of defining 'nonreligion'.
We debate and attempt to answer such questions as:
If our research uncovers material which is relevant to the real world… make sure that people know? Should we be public intellectuals?
Should we just tell the truth no matter what the consequence?
Does this discussion depend on which definition of 'religion' we work with?
Where would we draw the line between being a scientific academic, and taking action against the conduct of a group we are studying?
Are 'we' in a position to judge? Would we be judging from intellectual grounds or ethical grounds?
Anna: What is the nature of academic criticism, as opposed to criticism in the common parlance?
Should we be methodologically atheist? Methodologically agnostic? Are these the same thing?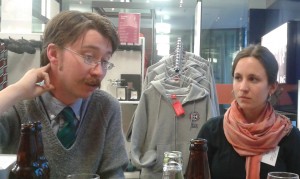 We should warn you that this is a little rough around the edges. The idea was not to present anyone with a sophisticated discussion, but to give you an idea of the vast amount of issues which a simple question can raise, and encourage others to have such discussions themselves and maybe come to different conclusions. It's uncensored… it's fun… we had a good time. Please don't take anything too seriously… but try to enjoy it, to engage with us, to disagree with us, to criticise us. That's what we're here for. There is also a lot of discussion of paedophilia… this came up early on as a hypothetically abhorrent practice which some 'religious' group might engage in. As it is pretty difficult to trump this in terms of abhorrence we returned to the issue somewhat more regularly than it warranted. Suffice to say, this was most definitely a hypothetical example.
This podcast was recorded in Chris' place of gainful employment – the University of Edinburgh Visitor Centre – and we are very grateful to them for providing the space. The participants were also all brought together by the Religion & Society Programme's 'Sacred Practice of Everyday Life' conference, and we were very grateful to Linda Woodhead and the other organisers for allowing the Religious Studies Project to attend and record a number of podcasts with participants (to be released from September 2012).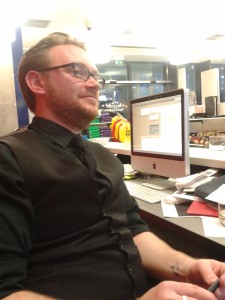 Some choice quotations:
Ethan: "so, essentially what you're promoting is that we all need to be defence attorneys?"

Chris: "Are we as scholars of religion by the very fact that we are scholars of religion… being caretakers?"

Katie: "Can I just clarify that I'm not a scholar of religion? Coz I'm not…"

Ethan: "That's like saying it's raining outside, this umbrella isn't working, so I'll open this canopy instead."
And just so that we have a 'proper' academic involved, here is the quotation from Donald Wiebe which Chris cites in the recording as an example of the 'critic' side of the dichotomy:
 "Just as the knowledge produced in the humanities and by social scientists may bear on human problems and public concerns, so also the knowledge produced by students of religion may bear the same relationship to such issues. In this regard, however, it is important to note: first, that the "linkage" between the knowledge produced and the problems resolved is "external," that is, it is of the same order, so to speak, as that between the natural sciences and engineering; second, that even though religious studies research may be relevant in that fashion, working out the policy/resolution implications of that knowledge is not the task of the student of religion. To take on that assignment is the task of policy makers, politicians, therapists, conflict managers, and other "public intellectuals." And it is important, I think, that the scientific character of the study of religion not be compromised in any way by bringing such tasks in to the purview of Religious Studies"

Wiebe, Donald 2008. 'The Scientific Study of Religion and Its Cultured Despisers' in Willi Braun and Russell McCutcheon (eds.), Introducing Religion: Essays in Honor of Jonathan Z. Smith. London: Equinox, p. 477.
The Participants:
---

Having completed a BA (hons) in Fine Art at Wimbledon School of Art in 2006, Katie Aston went on to complete her Masters in Social Anthropology at Goldsmiths University, with a dissertation investigating gender performance within contemporary Stand Up comedy in London. Building on a pilot study of the Atheist Bus Campaign,  she is currently undertaking an ethnographic study of non-religious value construction and material cultures. She is looking specifically at rationalism and the role Christian heritage within non-religious individuals and organisation, taking a historical perspective from the freethought archives of Bishopsgate Institute. Katie is an Assistant Editor at NSRN Online, the web presence of the Nonreligion and Secularity Research Network.
---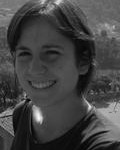 Anna Clot i Garrell is currently a PhD candidate in the Universitat Autònoma de Barcelona (UAB). She received her degree in Sociology from Universitat Autònoma de Barcelona in 2010. In 2009, she became part of the research group ISOR (Investigations in Sociology of Religion) directed by Dr. Joan Estruch, collaborating in the research project Evangelical Churches in Barcelona: doctrinal heterogeneity, immigration and evangelization strategies directed by Dra Maria del Mar Griera. In 2011, she completed a Master of Arts in Religious Studies at Lancaster University and was awarded with the Ninian Smart prize for the best dissertation in Religious Studies for the dissertation Exploring New Religious Expressions in Catalunya supervised by Dr. Andrew Dawson. She is interested in the transformations of religion and the emergence of novel expressions of religiosity in the secular sphere and traditional religious contexts.
---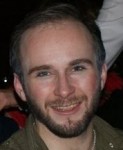 Christopher R. Cotter recently completed his MSc by Research in Religious Studies at the University of Edinburgh, on the topic 'Toward a Typology of Nonreligion: A Qualitative Analysis of Everyday Narratives of Scottish University Students'. He is currently taking a year out from study to present at conferences, complete various writing projects, and work on projects such as this. His PhD research at Lancaster University (commencing October 2012) will continue to expand the theme of 'non-religion' to apply to 'everyone' in religiously diverse, socio-economically deprived urban environments, simultaneously deconstructing the religion-nonreligion dichotomy in the process. He is Deputy Editor and Bibliography Manager at the Nonreligion and Secularity Research Network, and currently editing the volume 'Social Identities between the Sacred and the Secular' with Abby Day and Giselle Vincett (Ashgate, 2013). See his personal blog, or academia.edu page for a full CV.
---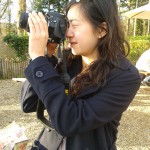 Ting Guo is a PhD candidate in religious studies at the University of Edinburgh. Her thesis is on the philosophy of artificial intelligence and how that might contribute to understanding the meaning of spirituality and who and what we are in the Information Age. She is also interested in the religious landscape in East and Southeast Asia, in particular the phenomenon of "underground church" in China, the notion of neo-colonialism, and Chinese diaspora in Britain.
---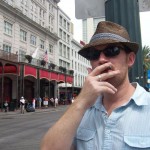 Circular Academia: Navigating the Dangerous Waters of Term Re-Assignment for the Religious Studies Project.
---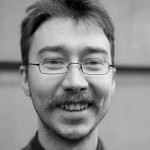 David G. Robertson is a Ph.D. candidate in the Religious Studies department of the University of Edinburgh. His research  examines how UFO narratives became the bridge by which ideas crossed between the conspiracist and New Age milieus in the post-Cold War period. More broadly, his work concerns contemporary alternative spiritualities, and their relationship with popular culture. Forthcoming publications: "Making the Donkey Visible: Discordianism in the Works of Robert Anton Wilson" in C. Cusack & A. Norman (Eds.), Brill Handbook of New Religions and Cultural Production. Leiden: Brill (2012) "(Always) Living in the End Times: The "rolling prophecy" of the conspracist milieu" in When Prophecy Persists. London: INFORM/Ashgate (2012). For a full CV and my MSc thesis on contemporary gnosticism, see my Academia page or my personal blog.
---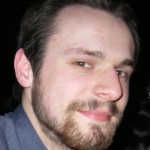 What is Phenomenology? for the Religious Studies Project, as well as recording a number of interviews.