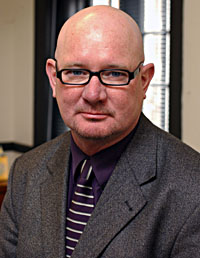 What is the relationship between Religious Studies and the study of the Christian New Testament? Although RS is often considered to be "studies of thee other religions", Biblical Studies also offers a way into the broader theoretical and definitional issues in the study of religions. As Dale B. Martin explains to Jack Tsonis, Biblical Studies is non-confessional and provides a useful toolbox for historical and textual analysis. They go on to discuss the possibility or otherwise of RS as politically neutral, and the state of the discipline within the modern academy in the US.
Podcast: Play in new window | Download | Embed
Subscribe: RSS
You can also download this interview, and subscribe to receive our weekly podcast, on Is there a Christian Agenda behind Religious Studies departments?
Dale Martin is Woolsey Professor of Religious Studies, Director of Graduate Studies at Yale University, specialising in New Testament and Christian Origins, including attention to social and cultural history of the Greco-Roman world. His books include Sex and the Single Savior: Gender and Sexuality in Biblical Interpretation, Pedagogy of the Bible: an Analysis and Proposal, and New Testament History and Literature, and was an associate editor for the revision and expansion of the Encyclopedia of Religion, published in 2005. He has published several articles on topics related to the ancient family, gender and sexuality in the ancient world, and ideology of modern biblical scholarship, including titles such as: "Contradictions of Masculinity: Ascetic Inseminators and Menstruating Men in Greco-Roman Culture."