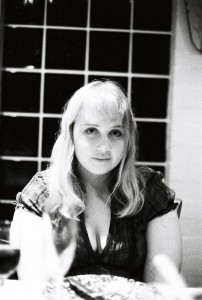 Publish, or be damned! But the world of publishing can be esoteric, especially the cloistered world of academic publishing. In this special roundtable discussion, recorded during the Australian Association for the Study of Religion annual conference last year, Zoe Alderton leads a group of academics with experience of all levels of academic publishing in a discussion which aims to demystify the process.
George, Zoe and Carole begin by talking about editing special themed Issues of academic journals. They talk about networking – that you have to make yourself available, but you have to put the work in when it's needed. Alex then describes how a larger edited book is constructed from the proposals received. Simon then describes his experience of writing for an edited volume. Alex shares a cautionary tale about authorship and competition, and Carole recounts some less-than-positive experiences with editors.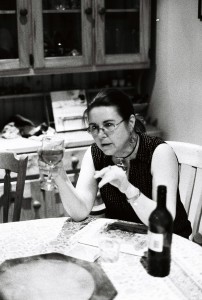 Conversation then turns to the experience of being an editor yourself. George reads an email which he composed in order to reject someone as kindly as he could. Carole's closing advice is "Write what you want, and write clear." This podcast is essential information not only for prospective Religious Studies scholars, not only the humanities and social scientists, but anyone aiming for a career in academia.
Thanks to Zoe for chairing this, to Carole and Don for opening their home, and to Annabel Carr for providing photographs. And thanks to all the participants for an informative and entertaining recording.
Podcast: Play in new window | Download | Embed
Subscribe: RSS
You can also download this interview, and subscribe to receive our weekly podcast, on iTunes. And if you enjoyed it, please take a moment to rate us, or use our Amazon.co.uk link to support us when buying your important books etc.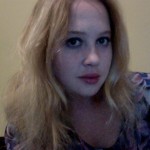 Zoe Alderton is a PhD candidate in the department of Studies in Religion at the University of Sydney. Her thesis concerns the New Zealand artist Colin McCahon and the nature of his audience reception. Zoe's main interests are religion in modern art and religious communication via new media. Her recent publications include a discussion of the inheritance of Theosophy in Australian modernism, and an exploration of the contentious politics surrounding the Blake Prize for Religious Art. Upcoming publications concern imaginative pilgrimage in the work of Colin McCahon, and a discussion of the motifs in his beachside theology. Zoe is also a tutor in Sociology for the University of Western Sydney and reviews editor for the journal Literature & Aesthetics.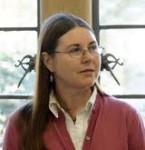 Carole M. Cusack (Professor in Studies in Religion at the University of Sydney) trained as a medievalist and her doctorate was published as Conversion Among the Germanic Peoples (Cassell, 1998). Since the late 1990s she has taught in contemporary religious trends, publishing on pilgrimage and tourism, modern Pagan religions, new religious movements, the interface between religion and politics, and religion and popular culture. She is the author of The Essence of Buddhism (Lansdowne, 2001), Invented Religions: Imagination, Fiction and Faith (Ashgate, 2010), and The Sacred Tree: Ancient and Medieval Manifestations (Cambridge Scholars Publishing), 2011. She has published in a number of edited volumes, and is the editor (with Christopher Hartney) of Religion and Retributive Logic: Essays in Honour of Garry W. Trompf (Brill, 2010). With Christopher Hartney (University of Sydney) she is editor of the Journal of Religious History (Wiley) and with Liselotte Frisk (Dalarna University) she is editor of the International Journal for the Study of New Religions (Equinox). She serves on the Editorial Boards of the journal Literature & Aesthetics, and of the Sophia Monograph Series (Springer).
Alex Norman ("the Tourism Guy") lectures at the Department of Studies in Religion at the University of Sydney, where he completed his doctorate in 2010. His central research interests revolve around the confluence of travel practices and religious practices. His book Spiritual Tourism (Continuum 2011) examines the intersection of travel and secular spiritual practice by contemporary Westerners. His other main research interest is in new religious movements, and in 2012 he co-edited the Handbook of New Religions and Cultural Production (Brill 2012) with Carole M. Cusack. From 2010 to 2013 Alex was co-editor of Literature & Aesthetics, culminating in a special issue examining travel and literature published in 2012. His latest research project looks at the various ways in which travel events and traditions have impacted the formation of new religious movements.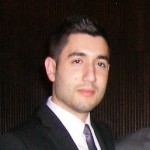 George Ioannides studied comparative religion as part of his Undergraduate degree at the University of Sydney, Australia.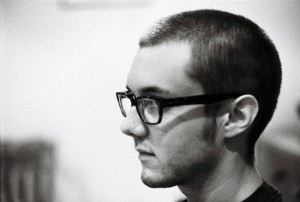 Simon Theobold is a graduate student in the Archaeology and Anthropology department of the Australian National University. His current research examines food taboos in contemporary Australia.
Sarah K. Balstrup is a PhD Candidate in the Department of Studies in Religion at the University of Sydney, and you can follow this link to read her paper Sentient Symbols: The Implications of Animal Cruelty Debates in Contemporary Australian Art.