This year the ISKCON Movement (International Society for Krishna Consciousness) celebrates its 50th anniversary. Fittingly, for this podcast Kim Knott provides an overview of the Hare Krishna movement in Britain from its inception in 1966 to the present day.
Recognisable by their distinctive appearances and chants, ISKCON practitioners grew in number in the UK due to a number of reasons, ranging from young people's fascination with Indian spirituality in the 1960s, to its celebrity endorsements from George Harrison and the Beatles.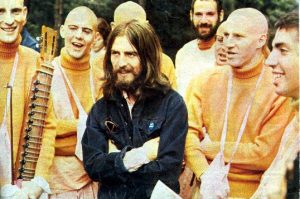 Knott considers the most notable events in ISKCON's fifty year history in Britain, and discusses how the movement has adapted to British lifestyle, and what the future may hold for ISKCON education.