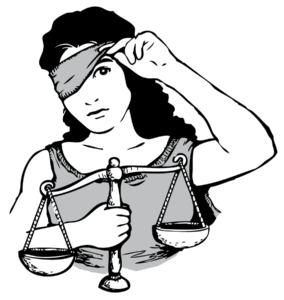 In this podcast Professor Joe Bulbulia of Auckland University speaks to Thomas White about situating the study of religion within a broader concept of 'justice'. Bulbulia calls 'religion and spirituality those features of nature [in the biocultural sense of the word] that combine to cultivate a sense of justice in people'.
Bulbulia argues that common across human societies are conceptions of obligation and responsibility: what is owed to others, and what is owed back in return. These sensibilities locate within a complex combination of institutions, traditions, texts, stories, habits, rituals, rules of etiquette, laws and conventions, abstract ideals, and beliefs in God(s) – though this list is not exhaustive! Moreover, beliefs regarding what is owed to the Gods, and what the Gods owe us, is often foundational to these biocultural features of 'justice'.
Here 'justice' is not synonymous with the 'good' or what is ethical. Bulbulia points out societies that have supported slavery or genocide still mapped their behaviour to an understanding of what they ought and ought not do. Situating religion within a concept of justice is not, therefore, a response to a Marxian or Nietzschean suspicion of religion. Instead it explores how or where religious beliefs and practices sit behind the establishment and maintenance of social norms, whatever their moral virtue. Bulbulia argues this framing for the study of religion not only better explains why religious and secular people often make common cause against other religious and secular people, it emphasises the study of religion as integral to a principal aim of the human sciences: working out how and why people behave the way they do.