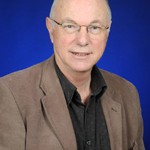 Some fifty years ago scholars claimed the end of religion was nigh.  More recently some at the fringe of the Christian religion have touted the imminent end of the world. But the world is still here; and so is religion, although religion could rarely be described as unproblematic. In this interview with Chris, Douglas Pratt – Professor of Religious Studies at the University of Waikato, New Zealand – asks:  'Why is religion so persistent?' What are we to make of contemporary problematic issues, such as extremism and terrorism, often associated with religion? What might the Taliban in Afghanistan, Anders Breivik in Norway, and the Christchurch Cathedral in New Zealand, have in common, for instance? And why should scholars care?
Podcast: Play in new window | Download | Embed
Subscribe: RSS
You can also download this interview, and subscribe to receive our weekly podcast, on iTunes. If you enjoyed it, please take a moment to rate us, 'Like' us on Facebook, and/or follow us on Twitter. And if you want to support the RSP, you can click through to Amazon.co.uk through our affiliates link, and we will earn referral fees from any transactions during your visit.
In this interview, Professor Pratt outlines a model for understanding the nature of the 'persistence' of religion, paying particular attention to three interwoven dimensions: narrative, ethical, and metaphysical. He also discusses, in the light of this model, the contemporary 'problem' of exclusivism and extremism which arguably arise from the lack of an adequate conceptual mechanism for coping with religious diversity. This interview was based on Professor Pratt's keynote lecture, of the same title, at the 2012 BASR Annual Conference in Winchester, UK.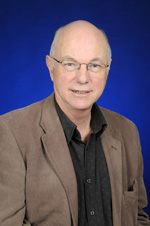 Douglas Pratt is Professor of Religious Studies at the University of Waikato, New Zealand. His research interests focus on aspects of Christianity, Islam, Christian-Muslim relations, interreligious dialogue, and contemporary religious issues such as pluralism, fundamentalism and extremism. He is currently the President of the Australian Association for the Study of Religion (AASR). He has previously studied and taught at the Universities of Oxford and Birmingham, UK, University of Heidelberg, Germany, and has been a visiting scholar at the International Islamic University, Malaysia, and the Pontifical Institute for the Study of Arabic and Islam, Rome. Professor Pratt is a co-editor of a major re-publication series of classic texts in the field of Islamic Studies – Exploring the House of Islam: Perceptions of Islam in the Period of Western Ascendancy 1800-1945 – published by Gorgias Press, New Jersey, USA, and a co-editor and contributor to a major book, Understanding Interreligious Relations, to be published by OUP in 2013. He is a member of the international research leadership team on a major 4-year UK AHRC funded project Christian-Muslim Relations 1500-1900 commencing late 2012.