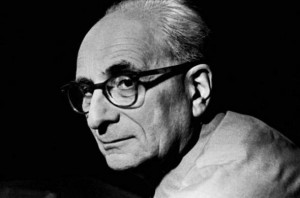 Claude Lévi-Strauss (1908-2009) was the founder of structural anthropology, and is widely considered to be a foundational figure for modern anthropology. In books including Les Structures élémentaires de la parenté (1949, The Elementary Structures of Kinship), Tristes Tropiques (1955) and La Pensée sauvage (1962, The Savage Mind, 1966), Levi-Strauss laid out the argument that the structures underlying both "civilised" and "primitive" societies are identical. However, his work has not been appreciated by Religious Studies scholars as much as it has by anthropologists.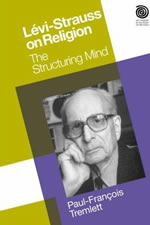 Here, David Robertson talks to Paul-Francois Tremlett of the Open University about Levi-Strauss' legacy for the study of religion. As well as introducing a structuralism inherited from linguistics to the field, Tremlett argues that he also anticipates contemporary cognitive approaches. We discuss his notion of bricolage and how it affected Levi-Strauss' analyses of mythology.
Podcast: Play in new window | Download | Embed
Subscribe: RSS
You can also download this interview, and subscribe to receive our weekly podcast, on iTunes. If you enjoyed it, please take a moment to rate us. And remember, you can use our Amazon.co.uk or Amazon.com links to support us at no additional cost when buying your Christmas presents etc.
This is the second episode on a series on early 20th century theorists of religion. The first featured Robert Segal on C. G. Jung; next week features Ivan Strenski on Durkheim.