Fancy trying your hand at an interview? Attended a particularly awful conference lately? Think that the world of Religious Studies needs to hear more about your research? Or just feel like getting in touch?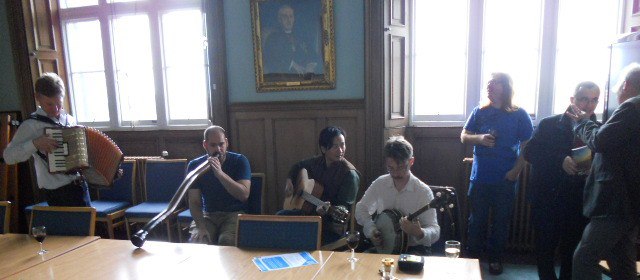 The RSP works because of the contributions and generosity of the Religious Studies community:
We feature regular written pieces in response to our weekly podcast, and are always looking for new writers to add to our pool. On a more sporadic basis, we also feature book reviews, conference reports and other opinion pieces and articles. If you think you might have something to add, it can't hurt to get in touch. Can it?
If you fancy getting behind the microphone, we are always willing to entertain suggestions for future interviews – whether you think you should be interviewed, or we should interview someone else, or you would like to be doing the interviewing. Don't keep these ideas to yourselves!
The RSP team started out with just two people, and we have now expanded to a core editorial team of ten, with dozens of international contributors from within Religious Studies and beyond. Whether you think that you could serve as an addition to the current RSP format, or you have skills which could help take us into new and unexplored directions, you might as well let us know. What's the worst that could happen?
Perhaps you want to promote a conference? Or know of a journal that we aren't currently listing in among our resources? We always hope that you will help promote the RSP, so why shouldn't we help you?
We are human, after all. We make mistakes. We like to hear praise. If you have any comments, criticisms, suggestions, ideas that you wish to get off your chest, it will be best for us all if you let us know.
If you wish to get in touch, for whatever reason, you can contact the editors via email (editors<at>religiousstudiesproject.com), Twitter (@ProjectRS), Facebook (Religious Studies Project), or by adding a public comment below.
If you have any material for our weekly opportunities digest – publication announcements, calls for papers etc – please send an email to oppsdigest<at>religiousstudiesproject.com.