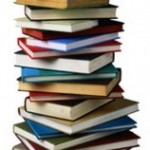 We do not claim that this is a definitive list and are more than happy to add new content. If you have suggestions please contact us.
Australian Religion Studies Review
Australian Religion Studies Review is the leading peer-reviewed journal of the Pacific region dealing with all aspects of the academic study of religion. http://www.equinoxpub.com/ARSR
Culture and Religion is an interdisciplinary journal seeking an engagement between scholars working across a range of disciplinary fields, including anthropology, cultural studies, critical theory and gender studies, and postcolonial studies
Published by the Käte Hamburger Kolleg "Dynamics in the History of Religions" as part of the Center for Religious Studies (CERES) at Ruhr University Bochum. "Entangled Religions" is a peer-reviewed online periodical and has been established to channel research on religious contact and transfer in past and present times into a single journal. Its purpose is to provide a platform for bringing together scholars of various academic specializations – ranging from philologies to the social sciences, and also bridging historical and contemporary research.
Fieldwork in Religion is an internationally peer reviewed, interdisciplinary journal. The journal publishes articles, review essays and book reviews relevant to the theoretical engagement with and practical undertaking of fieldwork in religion. http://www.equinoxjournals.com/FIR/index
Forum, a peer-reviewed journal for postgraduate students working in culture and the arts.
History of Religions strives to publish scholarship that reflects engagement with particular traditions, places, and times and yet also speaks to broader methodological and/or theoretical issues in the study of religion. Toward encouraging critical conversations in the field, HR also publishes review articles and comprehensive book reviews by distinguished authors. http://www.journals.uchicago.edu/toc/hr/current
JASANAS: Journal of Alternative Spiritualities and New Age Studies
The Journal of Alternative Spiritualities and New Age Studies publishes scholarly articles on alternative spiritualities and New Age studies. The first issue published papers from an international conference, ASANAS, hosted by the Open University and supported by the British Academy. The Journal is multi-disciplinary, initially appearing annually, and now published to an ad hoc schedule. JASANAS was an early adopter of open-access and print-on-demand publishing. Online previews of many papers are available here and on Amazon, with paperback copies also via other online retailers. http://www.open.ac.uk/Arts/jasanas/
Journal of Childhood and Religion
The Journal of Childhood and Religion, a peer-reviewed online journal, provides an interdisciplinary forum for scholars representing a wide range of research fields, interests, and perspectives that relate to children and religion.  Such fields may include but are not limited to religious studies, biblical studies, the range of human sciences, pastoral psychology, practical theology, pastoral theology, religious education, psychology of religion, sociology of religion, counseling psychology, social work, and cultural studies. http://www.childhoodandreligion.com/JCR/Welcome.html
Journal for Culture and Religious Theory
This journal is a peer-reviewed journal devoted to both the disciplinary and interdisciplinary scholarship. http://www.jcrt.org/
Journal of Men, Masculinities and Spirituality
Journal of Men, Masculinities and Spirituality (JMMS) is an online, scholarly, peer-reviewed, interdisciplinary journal. JMMS is published twice a year with provision for other special editions. http://www.jmmsweb.org/
Journal of Religion and Society
The journal promotes the study of religious groups and beliefs among the various peoples of the world, past and present, with emphasis on American religions and the Western religious traditions. http://moses.creighton.edu/JRS/
The peer-reviewed Journal of Religion in Europe (JRE) provides a forum for multi-disciplinary research into the complex dynamics of religious discourses and practices in Europe, both historically and contemporary. The Journal's underlying idea is that religion in Europe is characterized by a variety of pluralisms. http://www.brill.nl/journal-religion-europe
The peer-reviewed Journal of Religion in Japan (JRJ) constitutes a venue for academic research in the complex and multifaceted field of Japanese religion. The Journal takes into consideration Japanese religious phenomena through their historical developments and contemporary evolution both within and outside of Japan. It explores the interplay between religion and society, religion and culture, religion and media.  http://www.brill.nl/jrj
Journal of Religion, Media and Digital Culture (JRMDC)
This journal was launched in 2012. It provides reviews, papers, links and much more on religion, media and digital culture. http://jrmdc.com/
Journal for the Scientific Study of Religion
This journal is a multi-disciplinary journal that publishes articles, research notes, and book reviews on the social scientific study of religion. Published articles are representative of the best current theoretical and methodological treatments of religion. http://www.blackwellpublishing.com/journal.asp?ref=0021-8294&site=1
Journal of Contemporary Religion
www.tandfonline.com/toc/cjcr20/current
Journal of Religion and Popular Culture
The Journal of Religion and Popular Culture is a web-based, peer-reviewed journal committed to the academic exploration, analysis and interpretation, from a range of disciplinary perspectives, of the interrelations and interactions between religion and religious expression and popular culture, broadly defined as the products of contemporary mass culture. http://www.utpjournals.com/journal-of-religion-and-popular-culture.html
Journal of the American Academy of Religion
This international quarterly journal publishes top scholarly articles that cover the full range of world religious traditions together with provocative studies of the methodologies by which these traditions are explored. http://jaar.oxfordjournals.org/content/current
http://www.uni-marburg.de/fb03/ivk/mjr?language_sync=1
Material Religion is an international, peer-reviewed journal which seeks to explore how religion happens in material culture. http://www.bergpublishers.com/BergJournals/MaterialReligion/tabid/517/Default.aspx
Method & Theory in the Study of Religion
Method & Theory in the Study of Religion (MTSR) publishes articles, notes, book reviews and letters which explicitly address the problems of methodology and theory in the academic study of religion. http://www.brill.nl/method-theory-study-religion
Nordic Journal of Religion and Society
Nordic Journal of Religion and Society (NJRS) is an arena for all disciplines that study the field of relations between religion, churches, religious institutions, culture and society. NJRS is the only Nordic journal devoted to these issues. Sociology of religion is a key discipline, but NJRS also includes contributions from scholars in psychology of religion, religious studies, church history and theology. http://www.akademikaforlag.no/njrs
Nova Religio presents scholarly interpretations and examinations of emergent and alternative religious movements. Original research, perspectives on the study of new religions, literature reviews, and conference updates keep scholars well informed on a wide range of topics. http://ucpressjournals.com/journal.php?j=nr
Numen (NU) publishes papers representing the most recent scholarship in all areas of the history of religions ranging from antiquity to contemporary history. It covers a diversity of geographical regions and religions of the past as well as of the present. http://www.brill.nl/numen
Temenos is the journal of the Finnish Society for the Study of Religion. The journal was founded in 1965 as a joint-publication with the learned societies of Comparative Religion in Denmark, Finland, Norway and Sweden to promote the research and communication of ideas between scholars. Temenos publishes scholarly articles, academic discussions, conference reports and book reviews within the field of the study of religion and culture. http://www.sus.utu.fi/temenos_en.html
The Journal of Religion is one of the publications by which the Divinity School of The University of Chicago seeks to promote critical, hermeneutical, historical, and constructive inquiry into religion. http://www.jstor.org/page/journal/jreligion/about.html
RELIGION is an internationally recognized peer-reviewed journal, publishing original scholarly research in the comparative and interdisciplinary study of religion. It is published four times annually: two regular issues; and two special issues (or forums) on focused topics, generally under the direction of guest editors. http://www.elsevier.com/wps/find/journaldescription.cws_home/622940/description
Religious Studies is an international journal devoted to the problems of the philosophy of religion as they arise out of classical and contemporary discussions and from varied religious traditions. http://journals.cambridge.org/action/displayJournal?jid=RES
http://link.springer.com/journal/volumesAndIssues/13644
Sociology of Religion, the official journal of the Association for the Sociology of Religion, is published quarterly for the purpose of advancing scholarship in the sociological study of religion. http://socrel.oxfordjournals.org/
The Sermon Content Review (SCR) is a bi-monthly publication of the Center for the Study of Information and Religion (CSIR) at Kent State University.  The focus of SCR is on the social construction of knowledge and the influence of sermons in that process. http://csir-scr.blogspot.co.uk/
---
Page last updated: 14 August 2017