One axiological challenge facing the secular movement in America today relates to ethics and social value. Detractors often respond to ontological positions such as atheism and agnosticism with expostulation, and even impertinence. This said, there is plenty of evidence to support that secular movements can provide socially responsible and ethical structures, and the Council for Secular Humanism is one such organization which encourages dialogue and ethical responsibility beyond the boundaries of traditional religious ideologies.
Throughout history the dominating attitude towards Freethinkers and nonbelievers in a God or gods might be summed up best in Fyodor Dostoyevsky's The Brothers Karamazov when he famously wrote, "If there is no God, everything is permitted". In other words, and turning this into a question worthy of inquiry, what can help structure the lives of the many people who are often labeled as having 'no structure' without God? Certainly, distrust of atheists has historical roots and even persists today (Norenzayan, 2013). While debates about the existence and necessity of God for moral imperatives and ethical obligations between theologians and atheologians alike may never cease, secular humanism offers at least one pragmatic alternative to a religious worldview by providing a normative cynosure of values, ethics and meaning with which to structure the lives of atheists and other nonreligious peoples.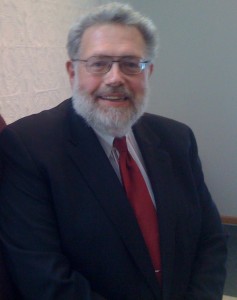 In Thomas Coleman's interview for the RSP with Tom Flynn, secular humanism is described as a "complete and balanced life stance" rejecting supernaturalism. Recorded at the Center For Inquiry's 2013 Student Leadership Conference, Tom addresses whether secular humanism is a religion by covering the functionalist/substantive dichotomy, and discusses some of the common 'tenets' of secular humanism and outlines the growth of secularism, atheism and agnosticism in the United States. Tom departs by drawing parallels with current attempts in America from the LGBT movement, and their effort to gain acceptance, to that of the ongoing battle for equality, acceptance and 'normality' for nonbelievers in God leaving us with the following word of advice for atheists around the world: "If you're in the closet come out". This interview attempts to bring secular humanism under the academic eye of religious studies as a movement which should fruitfully be considered in discursive relationship to the category 'religion'.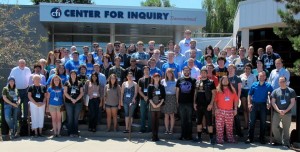 Podcast: Play in new window | Download | Embed
Subscribe: RSS
You can also download this interview, and subscribe to receive our weekly podcast, on iTunes. If you enjoyed it, please take a moment to rate us. And remember, you can use our Amazon.co.uk, Amazon.ca, or Amazon.com links to support us at no additional cost when you have a purchase to make.
References:  Norenzayan, A. (2013). Big gods. Princeton: Princeton University Press.