"Getting out there" with your research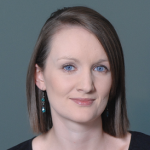 Dr Charlotte Mathieson is an Associate Fellow in the Department of English and Comparative Literary Studies at the University of Warwick, and also works as an Early Career Researcher Project Office in the Wolfson Research Exchange. She blogs about her research and edits Researcher Life: the Early Career Researcher Experience, where this post first appeared.
This post offers tips and advice for disseminating your research to a wider audience, beyond traditional academic mediums such as journals. This is based entirely on my own recent experience; as a Dickens scholar, the bicentenary celebrations brought about a number of opportunities and activities to talk about my research. This began with an invitation to contribute to the University's Celebrating Dickens project, for which I recorded two podcasts and wrote a guest blog; in turn, the University's Knowledge Centre published two related features on my work, I had a guest blog posted on another website, and a radio appearance to talk about Dickens's local connections.
A lot of this was down to luck: it was a happy coincidence that Dickens's 200th birthday fell not long after I've finished my PhD, when I had the time and incentive to focus on activities that will help to raise my profile. But along the way I have been picking up a few tips for how to get, and make the most of, opportunities to "get out there" with your research:
Think ahead, and focus on areas of your research that have the future potential to attract wider attention. Whilst not everyone can have a handy bicentenary (or similar) to get involved in, this hasn't all been luck on my part: my PhD was on a number of nineteenth-century authors but I made a strategic decision last year to focus on Dickens for a while as I knew the bicentenary was approaching. See what's coming up in your field.
Move out of your comfort zone; the prospect of recording or talking on the radio isn't everyone's cup of tea, but challenging yourself is the only way to extend your skills. Grab every opportunity regardless of whether you feel confident or capable; with practice, you'll feel both.
Find out what's out there: are there any blogs or websites at your University or in your field that you could contribute to as a guest blogger or article? At Warwick, for example, we have the Knowledge Centre. Get to know the venues available and how you might use them.
Put yourself forward; if you see an opportunity that you might be relevant for, send a speculative enquiry even if you're not sure. If you don't ask you don't get, and even if you're not quite right for one opportunity it might be that you're remembered for something else in the future.
Your comms or press office are very useful people to be in touch with: they might be able to offer help in getting your work into the media, or have training opportunities around public engagement. Get in touch and see if you can find out more; once they know your specialism you can become a useful go-to person for any relevant press enquiries.
Raise your own profile: get on Twitter and get a blog – the combination of these is an effective way to increase your own publicity. Having a blog means you can publish all your activity in one place, and Twitter is an invaluable way of getting a wider following for your work.
Use your eportfolio or webpage: create a "latest news" section on your front page to pull together all your activity, and keep it updated regularly.
Use your initiative: if there's nothing relevant to contribute to, why not start your own project? Inspired by the Dickens interest but aware that it might soon die down, I'm already thinking of other ways in which I could create wider engagement opportunities out of my work. Take a look at other projects at your university/ in your field to get inspiration, or see if your university has dedicated Impact support.
Whilst establishing wider engagement activities might initially seem daunting to PhD/early career researchers, once you get going it becomes easier to sustain and feel more confident about seeking other opportunities. Impact is an important issue in academia right now with the upcoming REF and is likely to only continue increasing in importance, so it's worth getting started early in your career on projects that have an impact beyond the sphere of academia.